Santorini (Thira)
July 18, 2017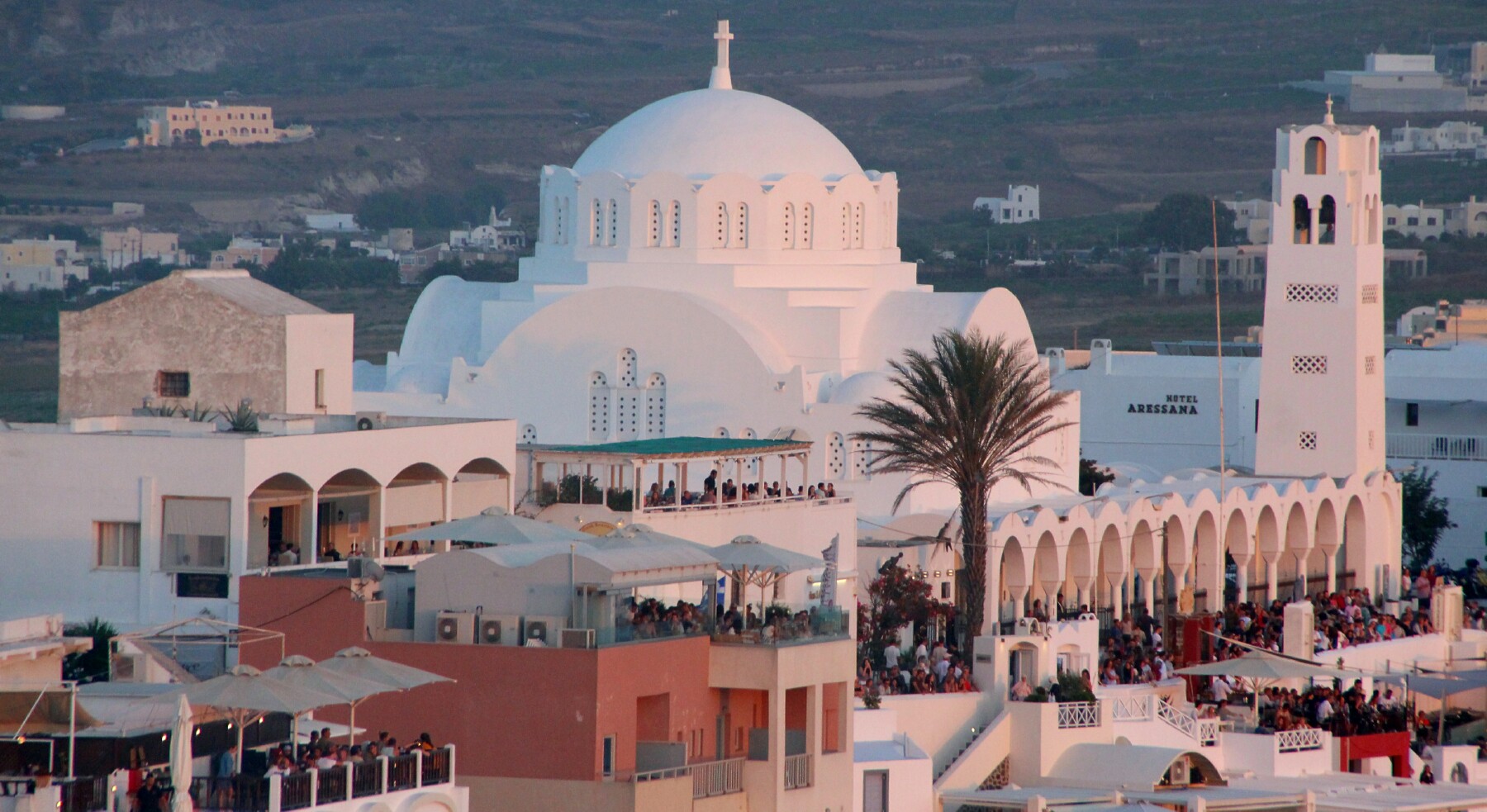 Above: A view of the Metropolitan Orthodox Church near sunset.


1 to 5 show the sunset beginning to set over the Santorini caldera, primarily over the island of Thirassia, seen from Firostefani.

6 and 7 show another of Santorini's local craft brewers, Volkan, and it's periodic cinema showings.

8 and 9 show cable cars that take people from Fira down to the old port below at water level.

10 and 11 are very orange sunset shots.