Santorini (Thira)
July 18, 2017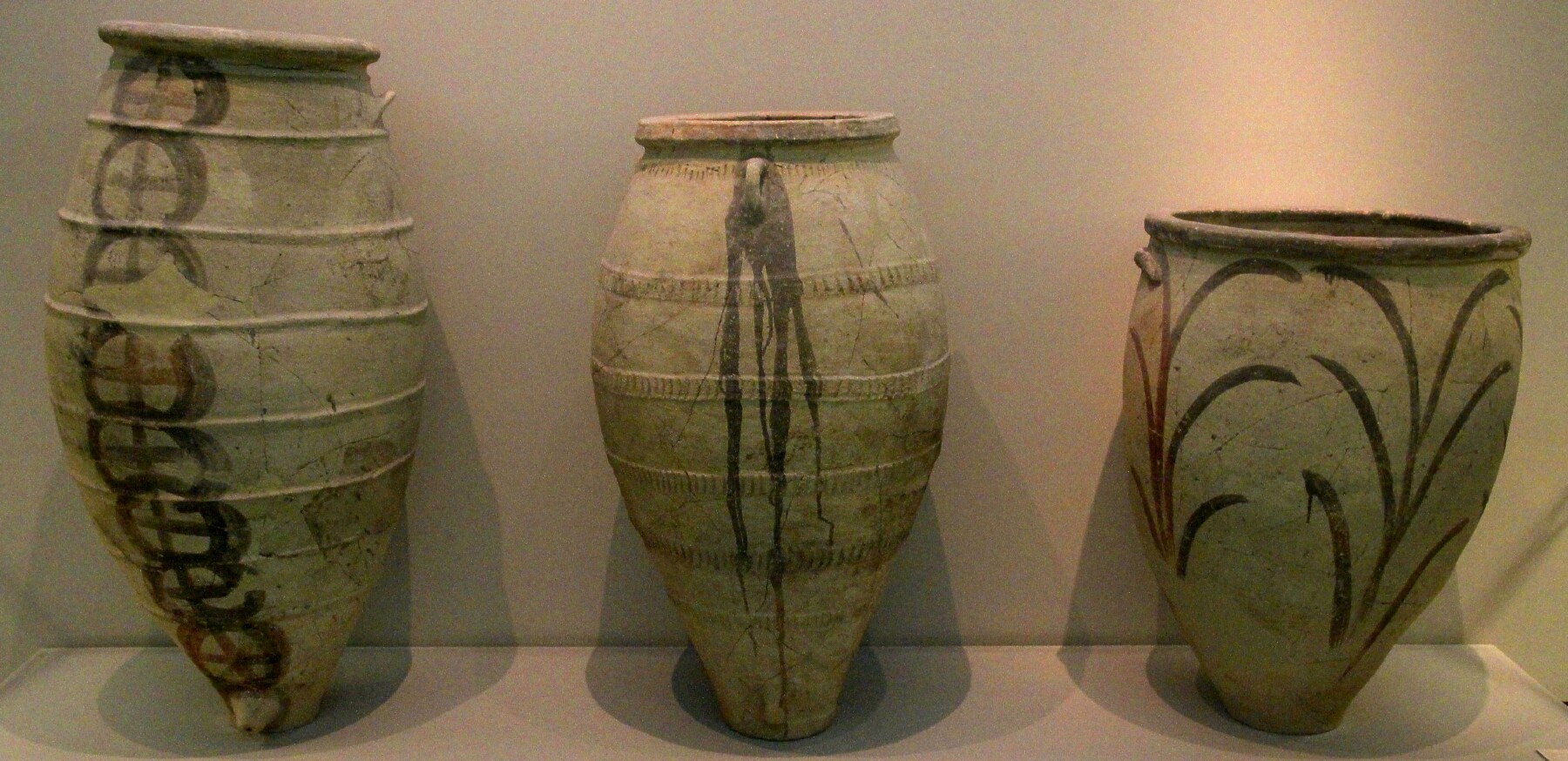 Above: Pithoi (storage vessels) with artistic motifs indicating their cotents, from Akrotiri and made in the 17th century B.C.


1 and 2 are views walking down Erythrou Stavrou Street in Fira.

3 is a marble figurine of the Plastiras type, dating from 2700 B.C.

4 is a depas amphikypella from around 2300 B.C.

5 is a bird shaped jug, from around the 20th century B.C.

6 is a collared jug, from around 2100 B.C.

7 is a wall painting with coloured rosettes from the 17th century B.C.

8 to 11 show wall painting frescoes from the House of the Ladies.

12 is a nippled ewer from the 17th century B.C.

13 is a wall painting featuring a fisherman, found in the West House.

14 is a wall, part of the Blue Monkeys fresco.

15 is a map showing the dates of objects found at various historical sites around Santorini.




Touch a number to see a picture
































More Pages to Visit