Santorini (Thira)
July 17, 2017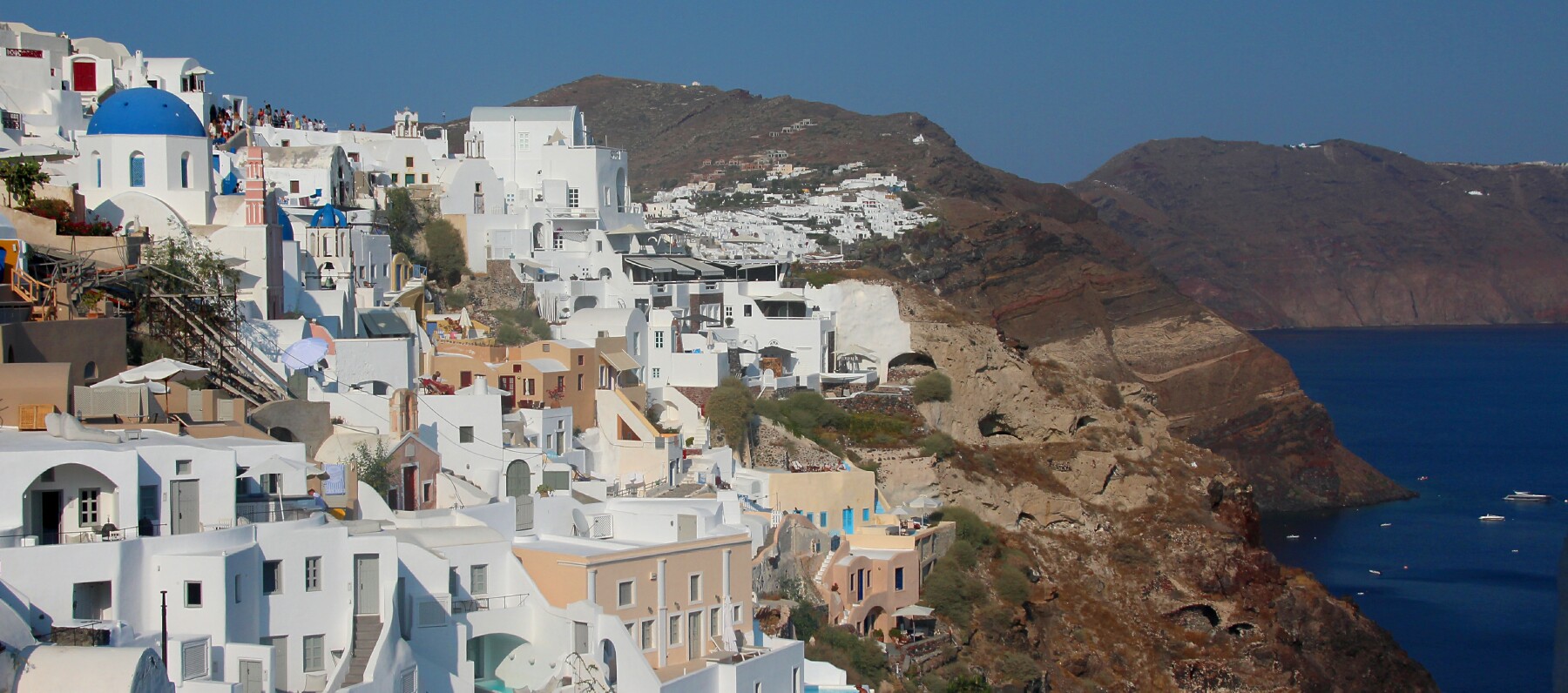 Above: The southern side of Oia on the cliffs of Santorini.


1 is the Agios Spiridonas Church in front, and Anastasi Church behind, each with the blue domes.

2 and 3 are views of southern Oia along the cliffs of Santorini.

4 and 5 are a church with stained glasss windows in Oia.

7 to 9 are views at Atlantis Book Store, with many English books and first editions at hefty prices.

10 and 11 are views of the western tip of Oia with Kasteli' of Agios Nikolaos (Saint Nikolas Castle), one of five the Venetians built when they captured the island for trading purposes, in existence at least by 1480.