Santorini (Thira)
July 17, 2017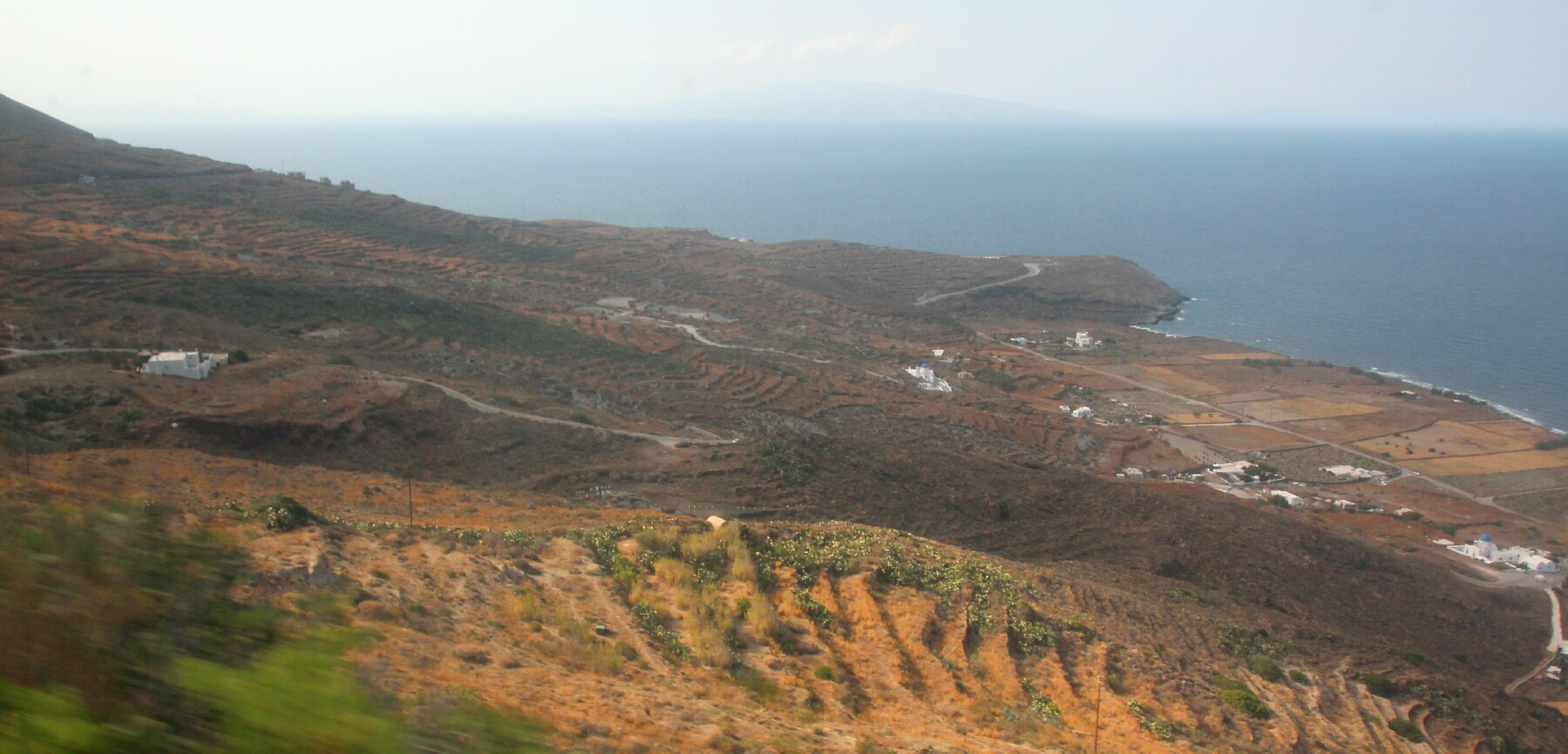 Above: A view on the road to Oia from Fira, on the northeast of Santorini.


1 and 2 are views inside and outside the old tomato factory in Perivolos.

3 to 5 are touring the Santo Winery.

6 to 8 are bell towers of Oia churches/chapels. There are more than 500 churches, mostly individual private chapels, in Santorini, for about 15300 residents.

9 shows the picturesque marble walkways through Oia.

10 us a view of the two volcanic islands, and southern Santorini behind them.




Touch a number to see a picture






















More Pages to Visit