Santorini (Thira)
July 17, 2017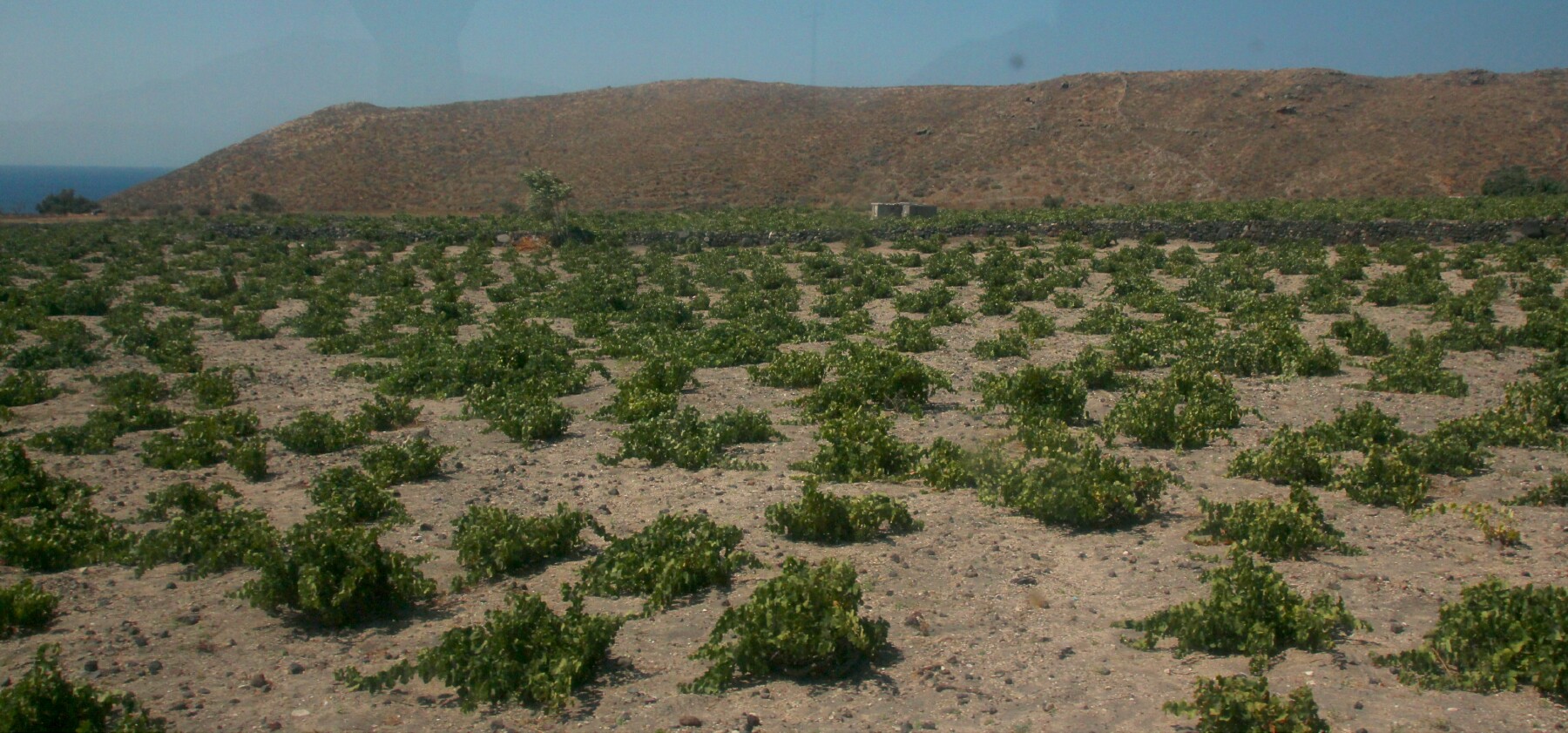 Above: Grape bushes are everywhere on the island - hillsides, backyards, in small towns. Note how low to the ground the bushes are. They are contrived this way by hand
so the leaves protect the grapes from the heat. The bushes absorb the moisture in the air at night, as it rarely rains in the late spring and summer months.


1 to 3 are sights around Profitis Ilias mountain, including the monastery in #3.

4 and 5 show grapes being grown on the side of Profitis Ilias mountain.

6 is the Greek Orthodox Church in Pyrgos.

7 is a church near Megalochori.

8 to 10 show grapes being grown, the later two in closeup to see how the leaves are wrapper around and above the roots.

11 and 12 is Pistachio Nut tree, with a closer view of the nuts growing.