Santorini (Thira)
July 17, 2017
On Day 2 in Santorini, I took a tour of the island, including the monastery Panagia Episkopi on Profitis Ilias mountain, the highest point in Santorini, walked through the less touristy traditional village of Megalochori, the ruins of the city of Akrotiri destroyed in the volcanic eruption of Thera about 1627 BC and buried in ash, which preserved the remains of frescoes and many objects and artworks. Then it was on the to the Red Beach Kokini Paralia for a bit. The tour continued with lunch at Forty One and a short swim at Perivolos Beach, then tasting of some quite good wines at Santo Wines. We ended the day strolling around the town of Oia on the northern tip of the island, and enjoyed the sunset, considered by some to be one of the best sunsets in the world. It's not even the best in Santorini - Fira or Imerovigli are better.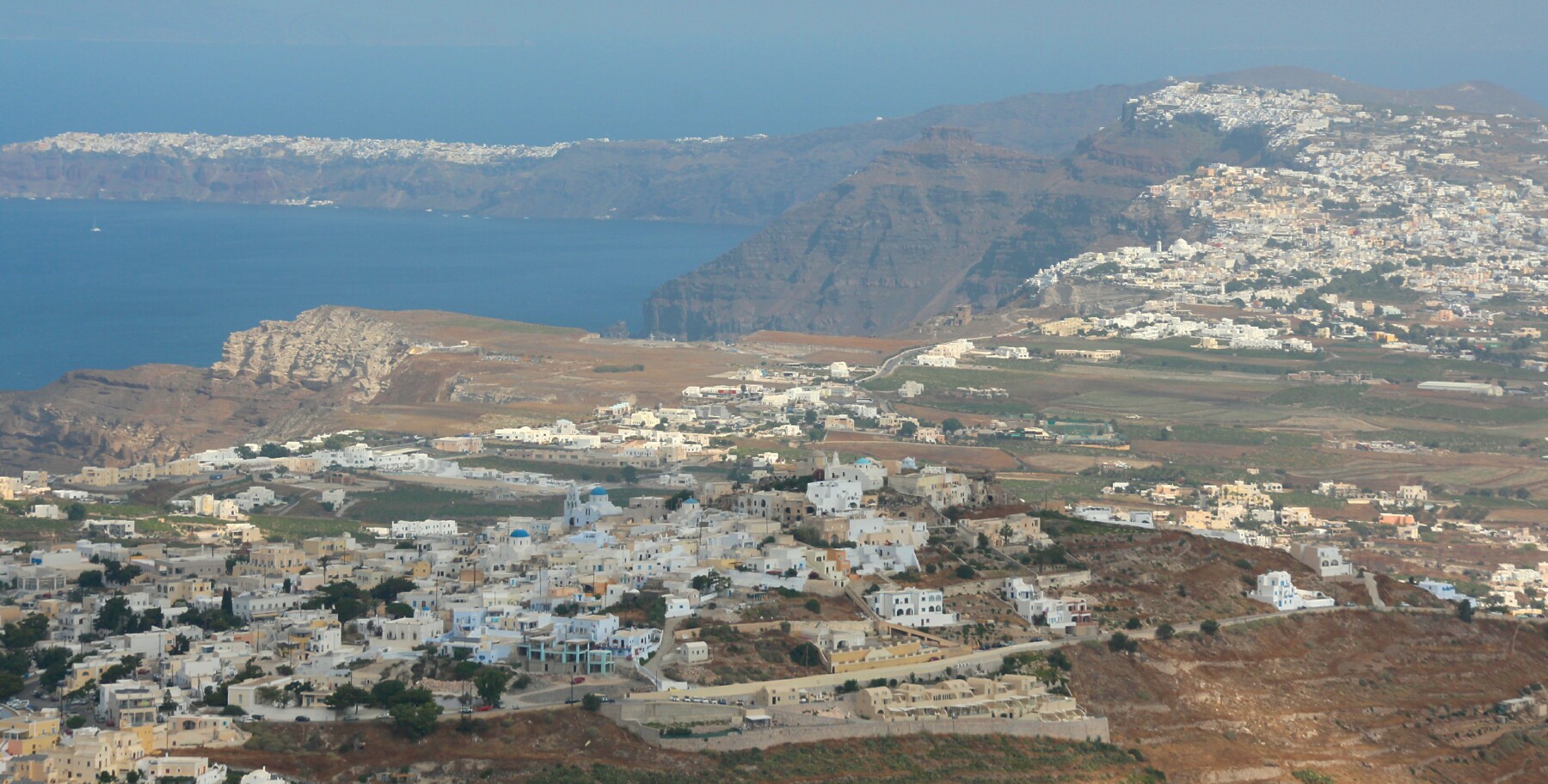 Above: The northern view of Santorini from the monastery on Profitis Ilias mountain, with Pyrgos in the center, Fira on the right and Oia on the top left.


1 to 3 are sights around my hotel waiting for the tour bus.

4 and 5 are views driving up the Profitis Ilias mountain.

6 to 8 show a goat herder with his goats, and talking on his cellphone.

9 to 11 are northern views from the mountain, #9 to the north, and the other two to the east.