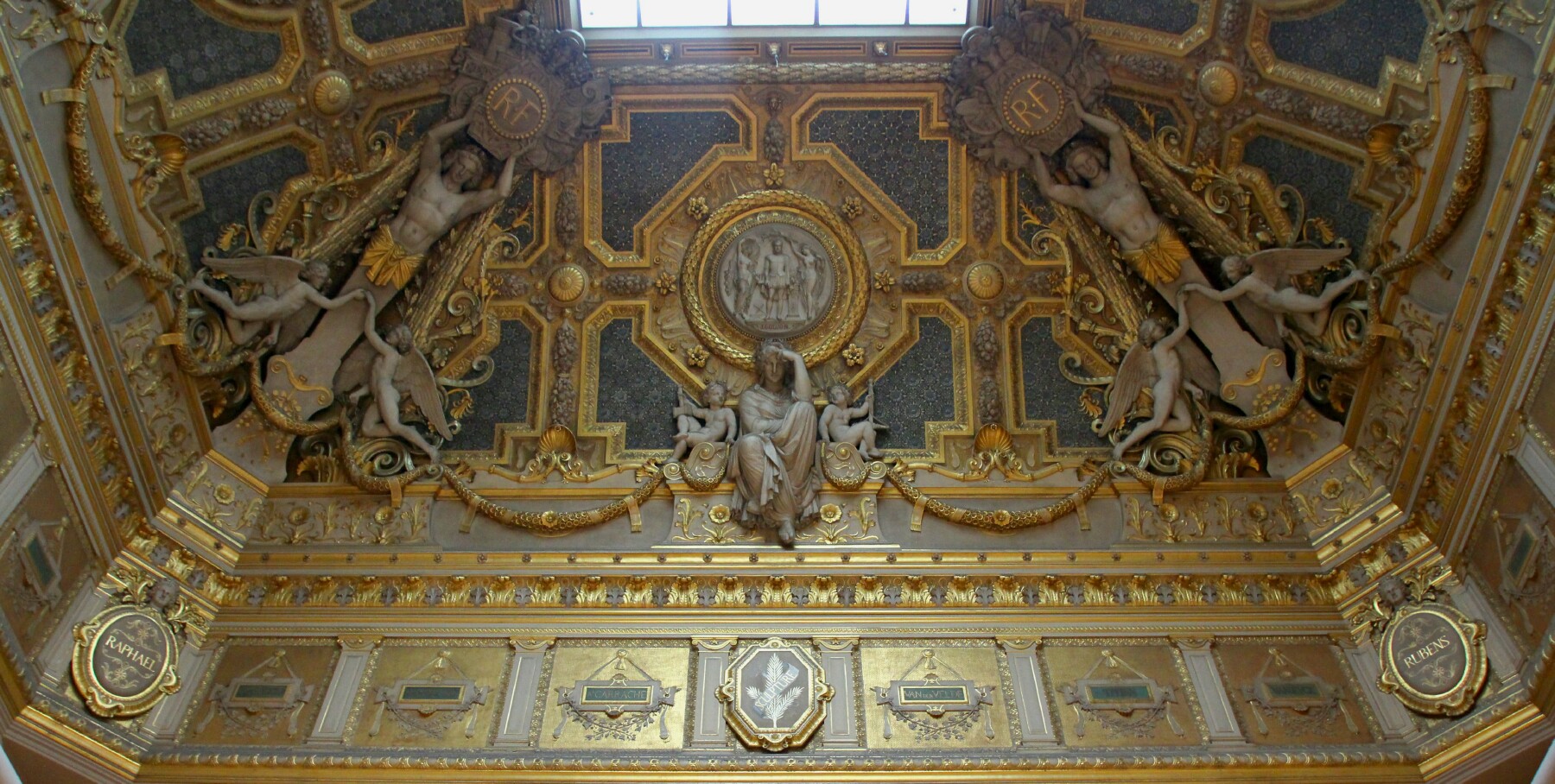 Above: Ceiling detail in the Italian Renaissance painting wing, highlighting Raphael and Rubens.


1 is "The Father's Curse, The Punished Son" by Jean-Baptiste Greuze, 1778, where the father begs the son not to go off to war, he goes anyway,
the father dies because of it, and the son returns heartbroken.

2 is "Death of Marat" by Jacques-Louis David, 1794. In 1793, Republican journalist Marat was assinated by Royalist Charlotte Corday, making Marat is a martyr to the revolution.

3 is "Jewish Wedding in Morocco" by Jacques-Louis David, 1839.

4 and 5 show "The Monks of Saint Gothard (Switzerland)" by Louis Hersent, 1824.

6 shows the "Rialto Bridge from the North" in Venice, by Bernardo Bellotto, 1739-1742.

7 and 8 show the room with large paintings by Charles LeBrun, including "The Triumph of Alexander", 1665, as he enters Babylon, 331 B.C.

9 shows furnishings of Marie Antoinette, 1774-1792.

10 shows furnishings of her husband, King Louis XVI, 1774-1792.

11 shows furnishings of King Louis XVI's brother, the Count of Artois, 1775-1785.

12 shows furnishings and the "Toilet of Venus", in the Palais Bourbon, made in 1774 by Antoine-François Callet.