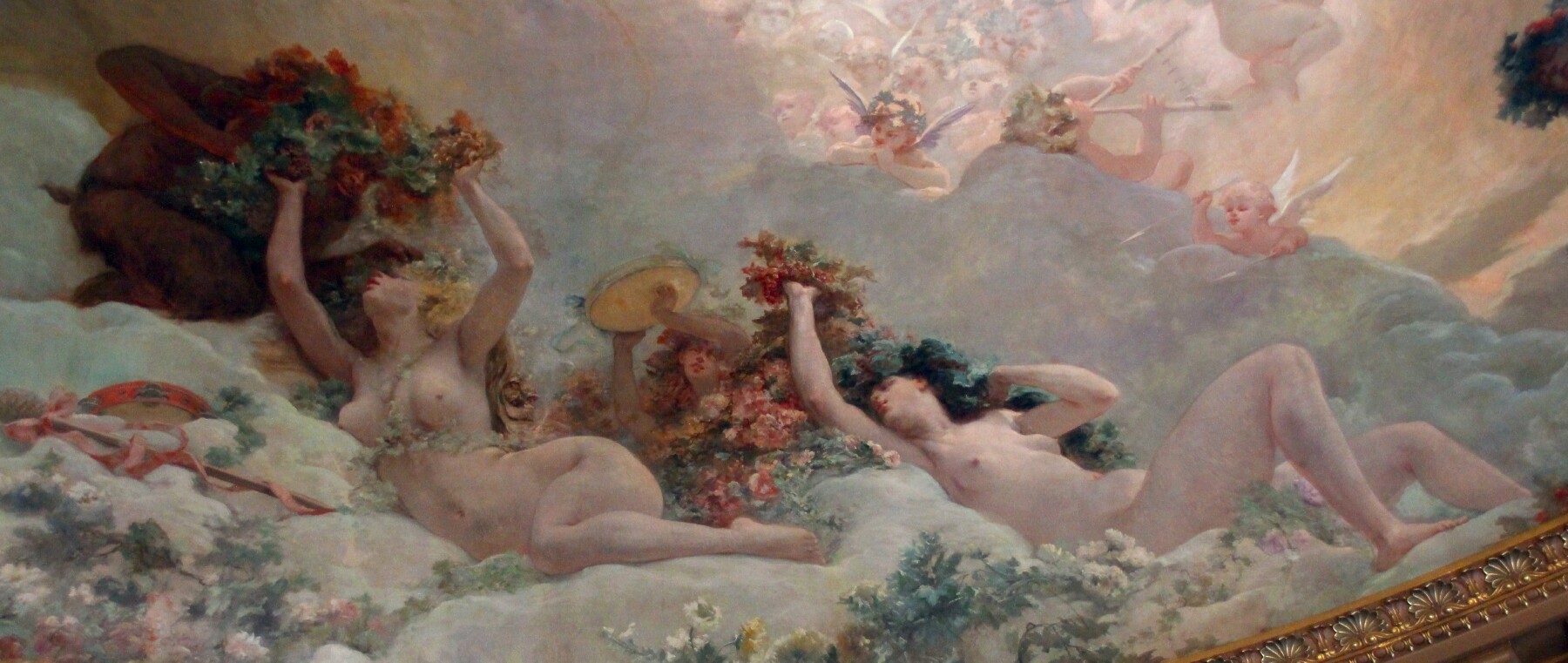 Above: Detail from one of many paintings on the ceiling in the Grand Foyer of the Palais Garnier.


1 to 4 show the ceiling, and artwork above the other of the two fireplaces in the Grand Foyer.

5 to 7 are more ceiling and wall paintings, plus a head sculpture of 18th century poet Maillard.

8 and 9 are views within the Opera Auditorium.

10 and 11 are views within the Bibliothèque-Musée de l'Opéra National de Paris within the Palais, including the painting of "Sandrini", by Edouard Debat-Ponsan.