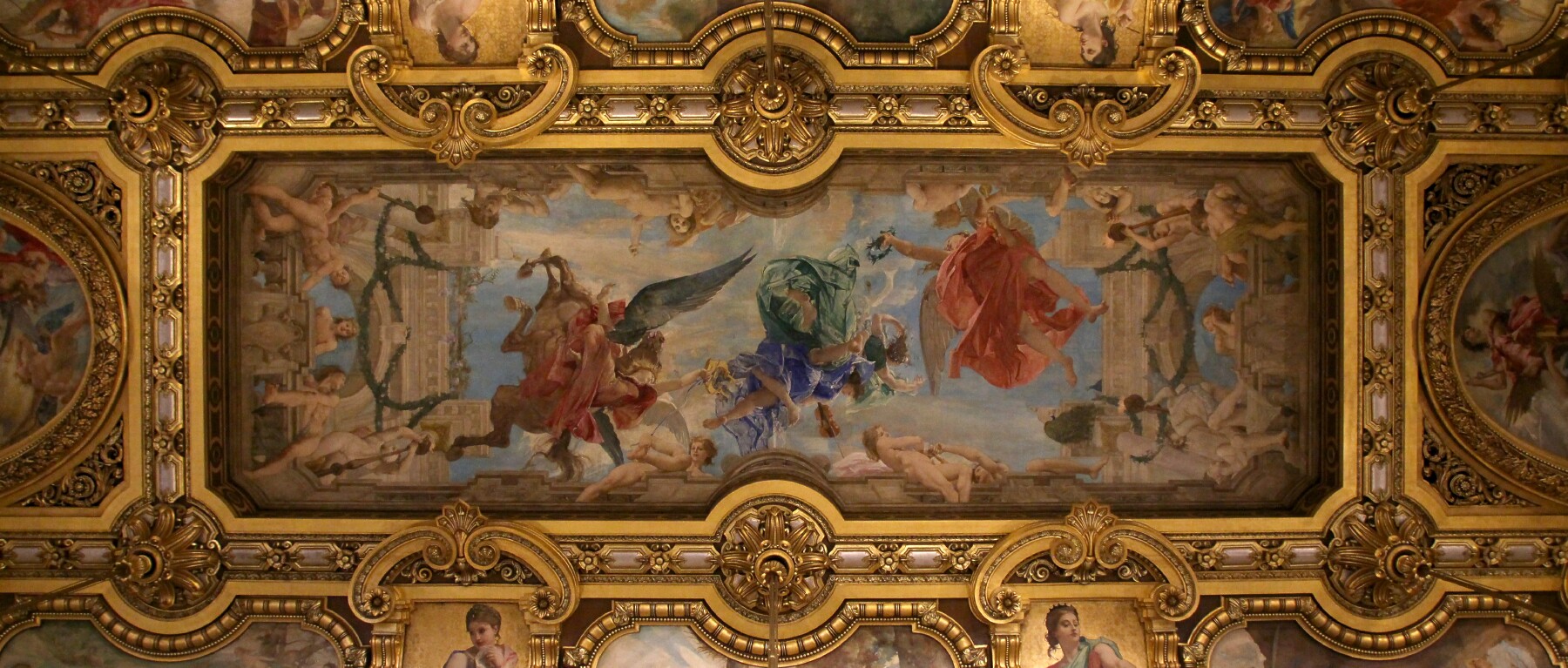 Above: Middle fresco in the Palais Garnier on the ceiling in the Grand Foyer by Paul Baudry entitled "Music".


1 and 2 are stone and bronze carvings and outside the Palais Garnier.

3 shows some crazy guy taking a picture of the side mirrors.

4 to 6 are views of the ornate carvings as one walks up the Grand Escalier in the Palais Garnier.

7 to 10 are views of the ceiling and three parts of the walls on the floor just above the Grand Escalier.

11 shows frescos and artwork above one of the two fireplaces in the Grand Foyer.




Touch a number to see a picture
























More Pages to Visit