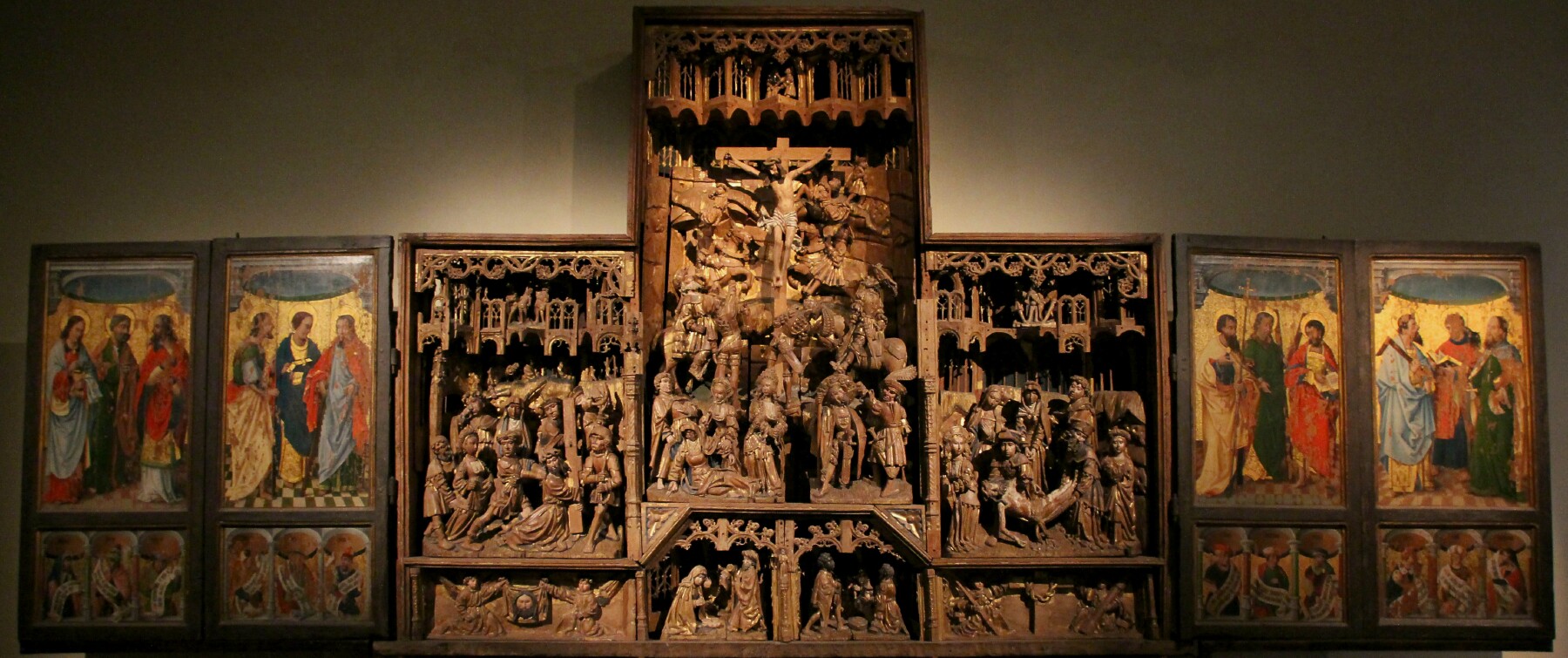 Above: A wooden altar piece with scenes of the infant Jesus, and the Passion of the Christ, created in the 1500's.


1 to 4 show sculptures from the 1200's on Notre-Dame de Paris Cathedral, with pictures 2 and 3
heads that were taken off during the French Revolution and found buried in a backyard in 1977.

5 shows the Coffret "Prophet and Saints", from Cologne around 1200.

6 shows part of an alter carving "Baptism of Christ and scenes from his life", 1250-1260.

7 and 10 show "Five Plaques and a Cross" featuring Christ, Saints Peter, Mark, Luke and John, 1185-1195.

8 shows an "Aquamanile", a unicorn figure from the late 1200's.

9 shows a Processional Cross from the 1300's.

11 and 12 show wall hanging tapestries from Brussels in around 1500, part of 23 scenes from the legend of St. Etienne.