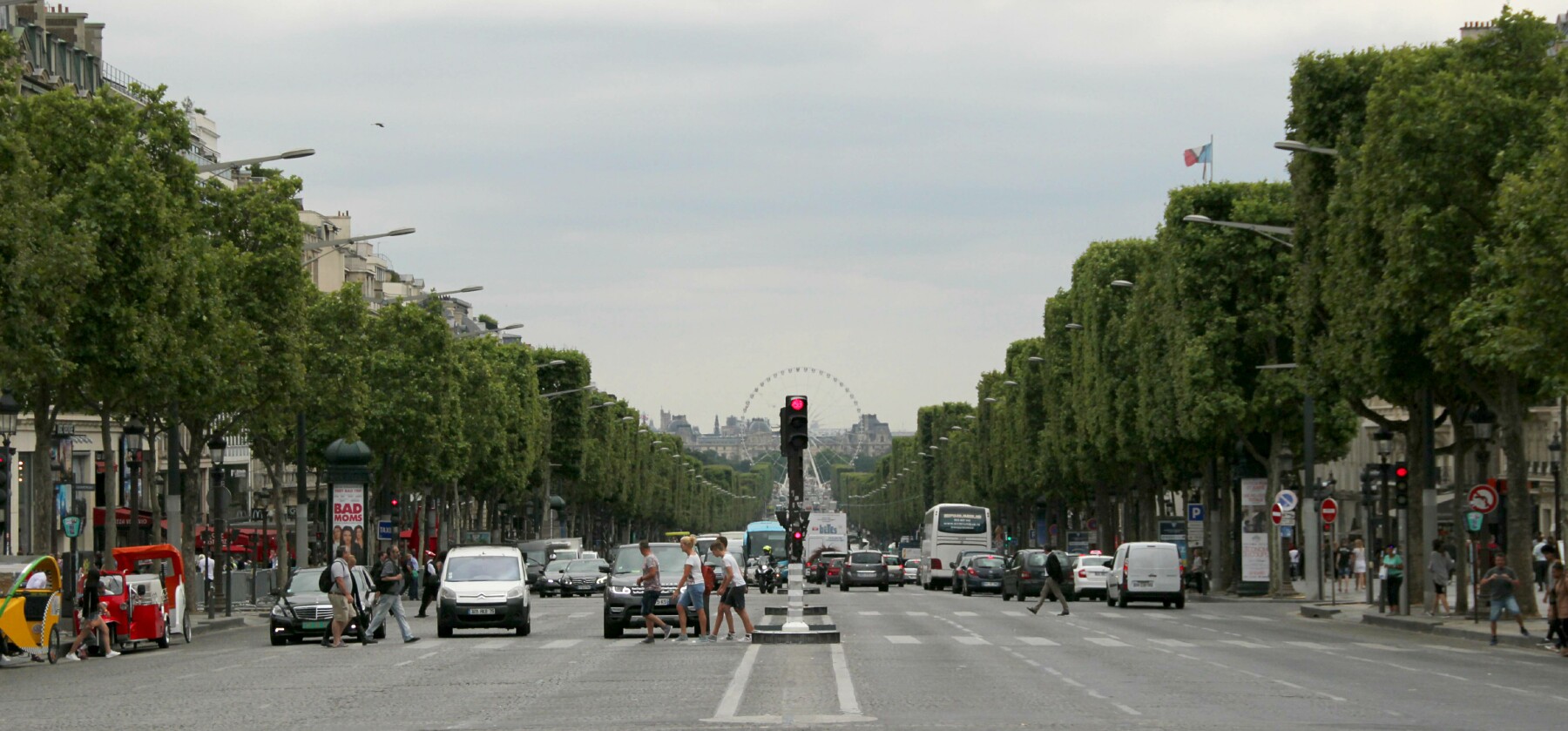 Above: A view down the Champs-Élysées towards the Place de la Concorde.

Below: Picture 1, Le Départ de 1792 (La Marseillaise), by François Rude on the Arc de Triomphe.
Picture 2, Le Paix de 1815, by Antoine Étex, on the back side of the Arc de Triomphe.
Picture 3, the Tomb of the Unknown Soldier, under the Arc de Triomphe.
Pictures 4 and 5, views of the Lido slideshow.
Picture 6 is the Louis Vuitton building.
Pictures 7 and 8 show the Citroen building.
Picture 9, the Abercrombie and Fitch entrance.
Pictures 11 and 12 show the end entrance and front door sculpture of the Grand Palais.