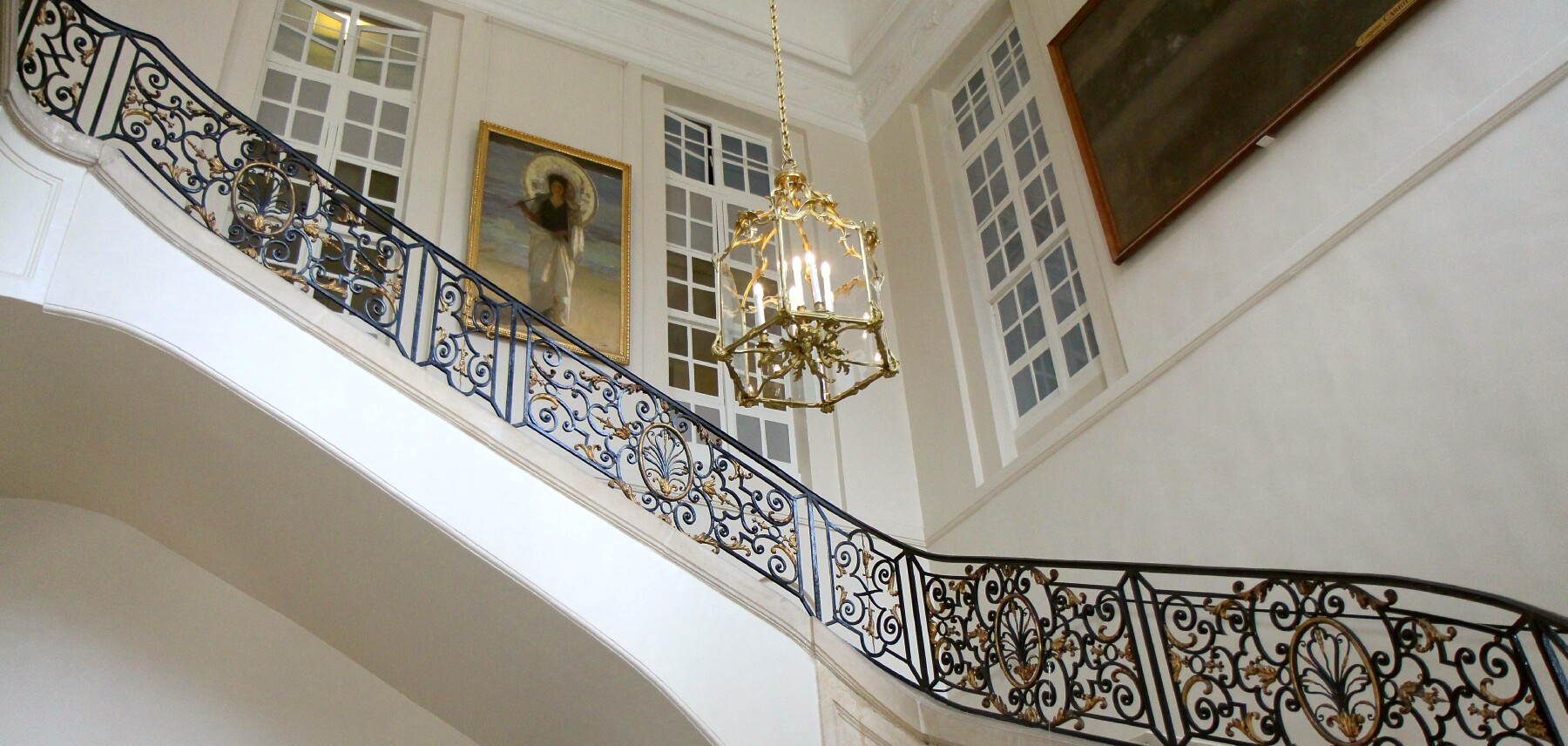 Above: Stairwell in the mansion where Rodin worked that is now the Musée Rodin.



Below: Pictures 1 to 3 show The Age of Maturity, by Camille Claudel, 1899.
Picture 4, Auguste Rodin, many little sculptures of body parts he practiced on.
Picture 5, the stairwell up to the second floor.


Pictures 6 to 9 (and after) show views of the garden.

Pictures 10 and 11, Auguste Rodin - The Burghers of Calais, 1889. It is inspired from the 100 Years War, where
King Edward of England offered to spare the town of Calais if six of the city's top leaders would submit to being
executed. Six reluctantly did volunteer, but the Queen Philippa persuaded her husband to exercise mercy by claiming
that their deaths would be a bad omen for her unborn child. (Her son, Thomas of Windsor, only lived for one year.)

Picture 12, Auguste Rodin - The Gates of Hell, unfinished in 1917.
Picture 13, one of several unnamed sculptures in the Musée Rodin gardens.