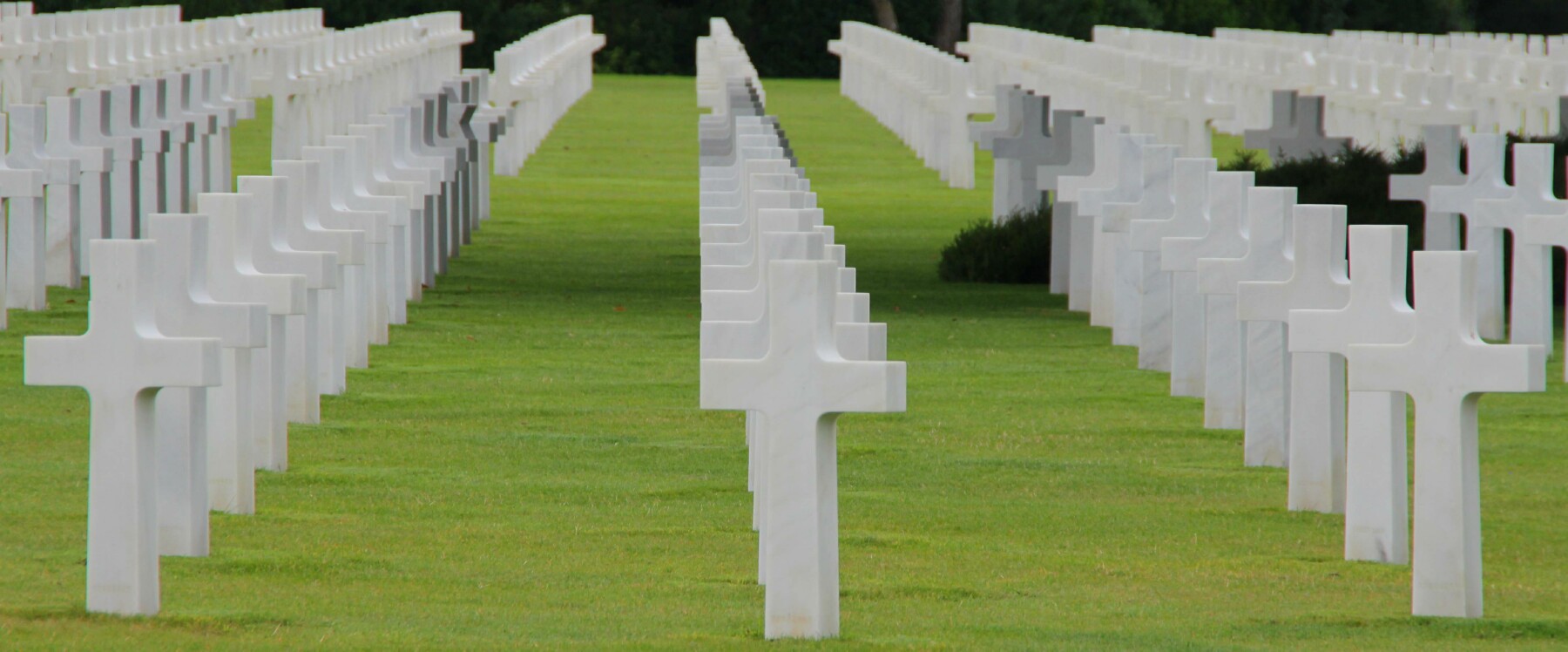 Above: A view of crosses for American soldiers buried in the Normandy American Cemetery.

Below: Pictures 1 and 2 show the rear of the memorial at the Normandy American Cemetery.
Pictures 3 and 4 are on the wall of the memorial, showing the progress of troops after the D-Day landing.
Pictures 5 to 10 show views within the cemetery, of the memorial building, and pools and trees nearby.
Picture 11 shows some of the crosses for buried American soldiers.