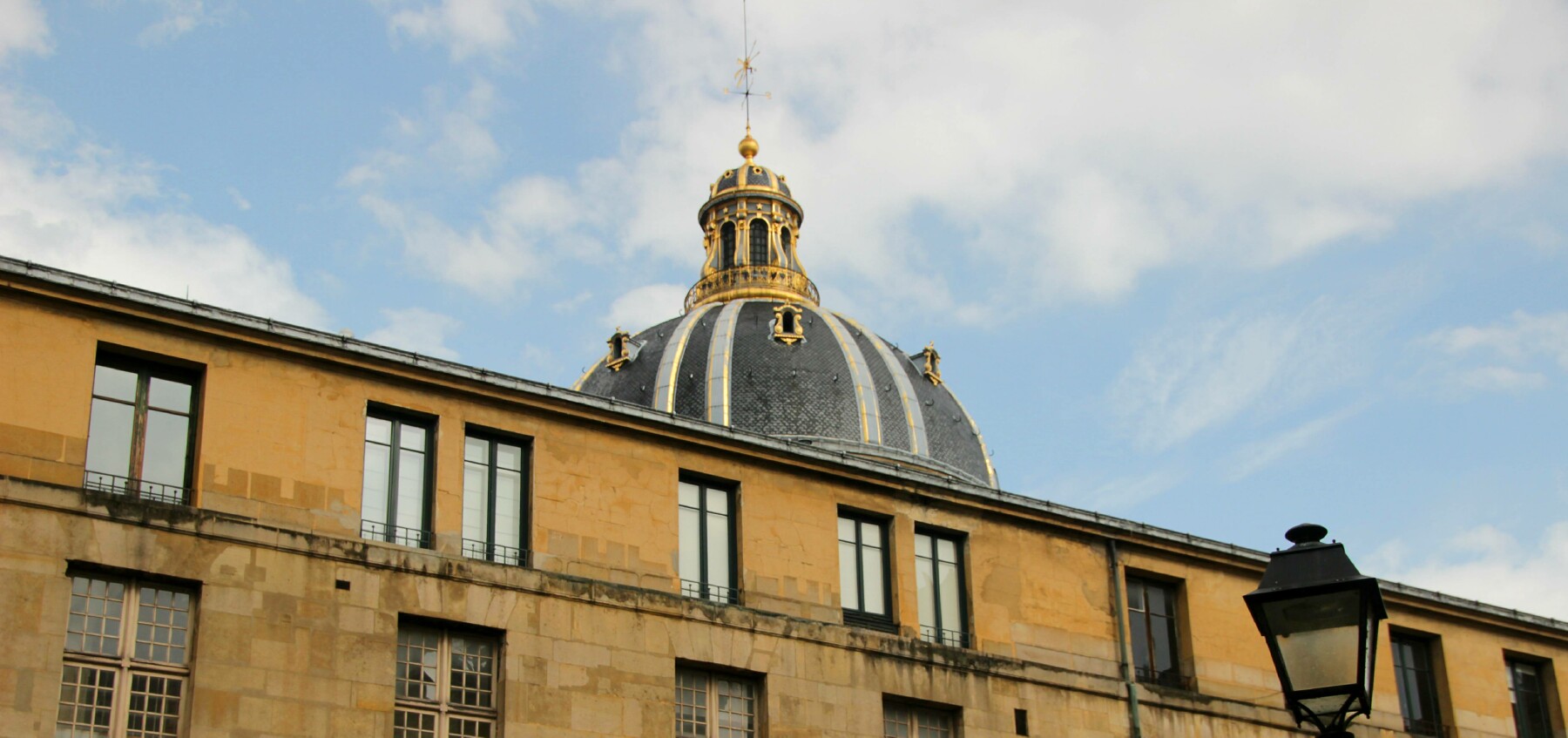 Above: The top of the Institut de France.

Below: Pictures 1 to 8 are views within in the Abbey of Saint-Germain-des-Prés,
with Picture 8 of St. Germain, the bishop who founded the church in 588 A.D.

Picture 10 is the entrance to the Musée national Eugène Delacroix.
Pictures 11 and 12 are views by the Pixi and Company store, which houses thousands of figurines, from Toy Story to Caillou.