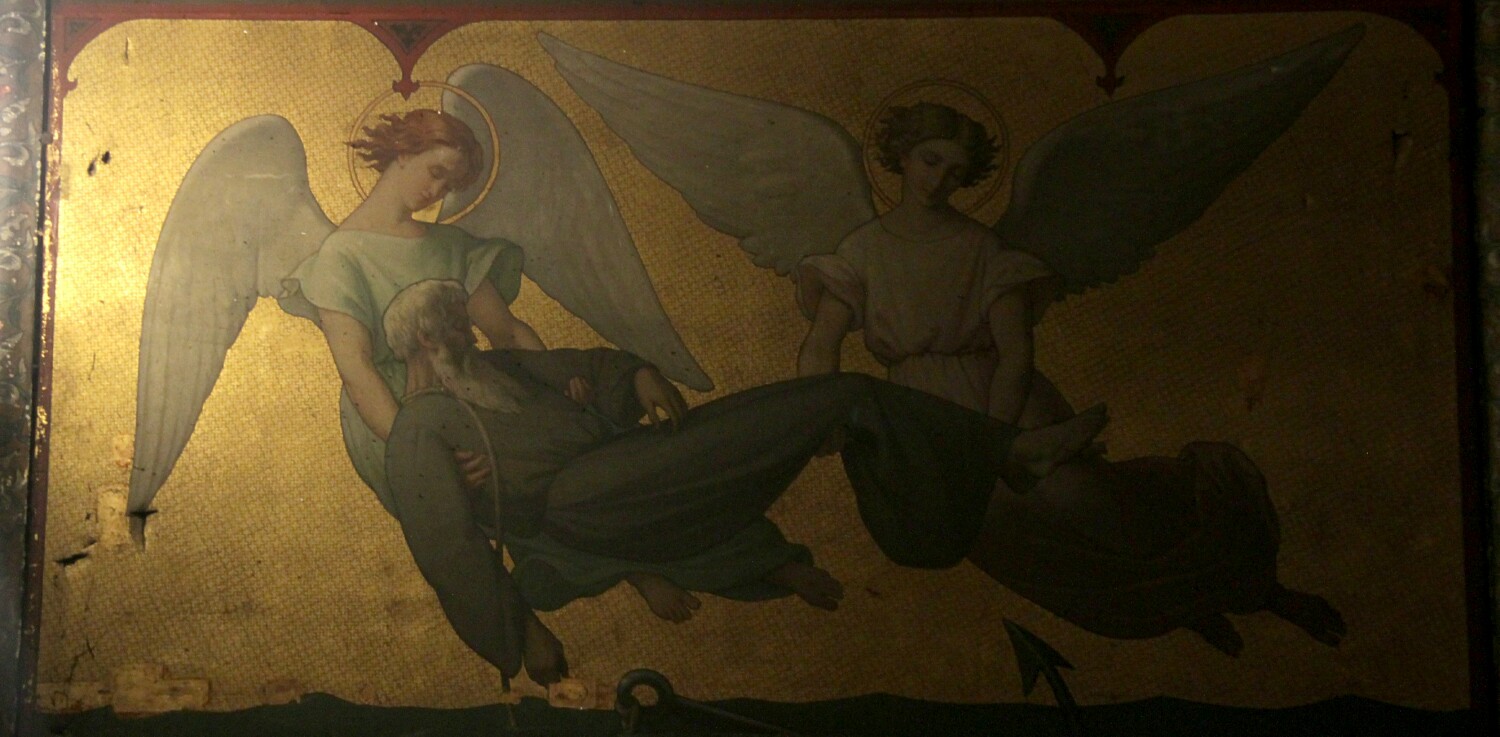 Above: Golden painting by the door of the Mansart Chapel in Église Saint-Séverin.

Below: Pictures 1 and 2 is the Mansart Chapel, hidden away on the southeast side of the church, and the painting by the chapel door.
Pictures 3 and 4 are stained glass above the choir area.
Pictures 5 to 9 are old gothic stained glass, segments in the high windows.