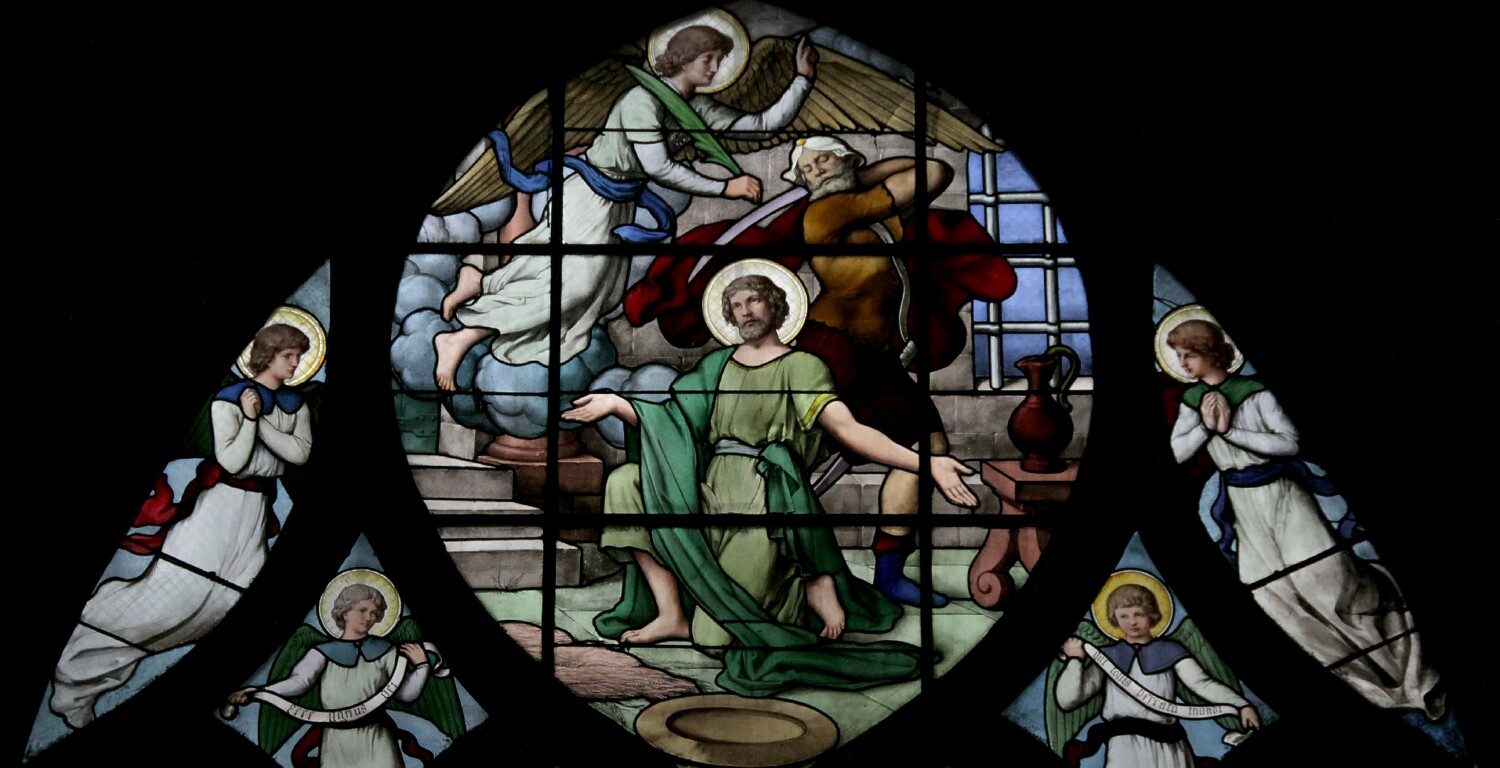 Above: The top portion of a stained glass window in Église Saint-Séverin, one of the oldest remaining churches on the Left Banks, located beside the lively Latin Quarter tourist area.

Below: Pictures 1 to 3 is by the front of Église Saint-Séverin.
Pictures 4 and 5 are in the main nave and choir area of the church.
Pictures 6 to 12 are examples of stained glass on the southern and western wall of the church.