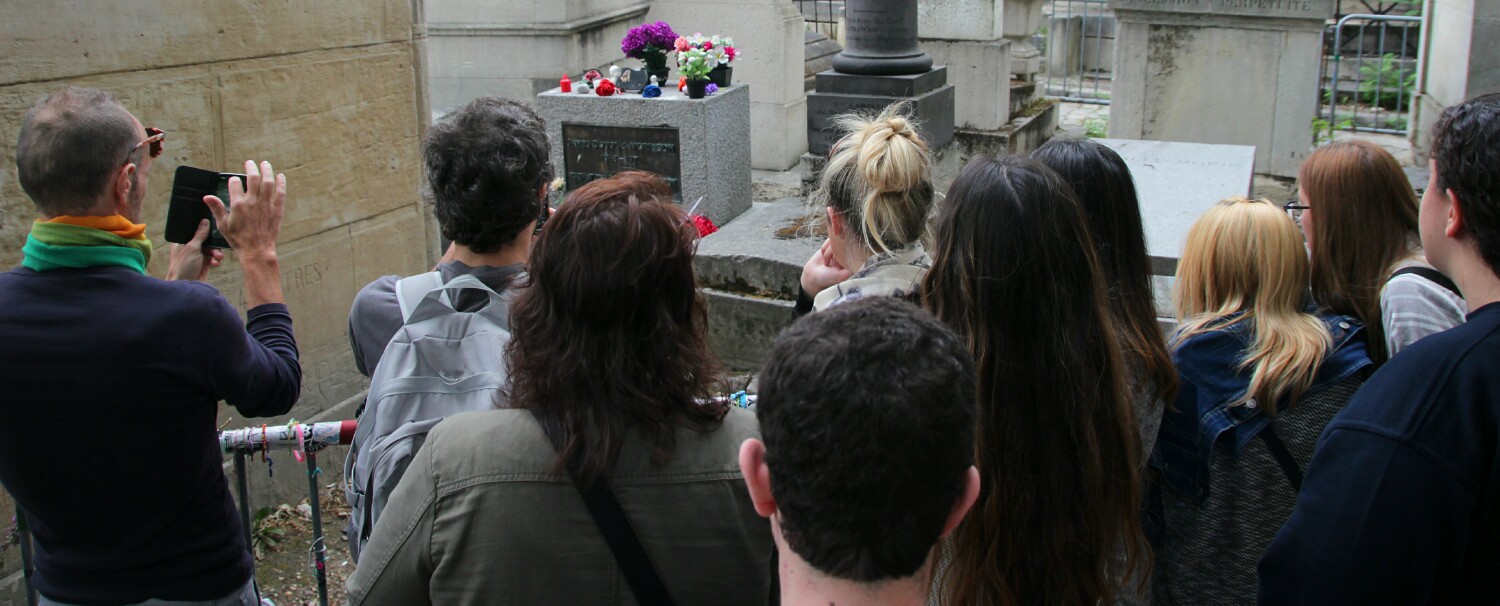 Above: A crowd gathers around the grave in Pere Lachaise Cemetery for Doors singer Jim Morrison, who died in Paris at 27 years of age, the same age of
death as Janis Joplin, Jimi Hendrix, Pete Ham, Brian Jones, Kurt Cobain, Amy Winehouse and at least seven other modern musicians. Coincidence? Yes.

Below: Pictures 1 and 2 are the southern entrance of Pere Lachaise Cemetery, named for the confessor to Louis XIV,
Père François de la Chaise (1624–1709), who lived in the Jesuit house rebuilt in 1682 on the site of the chapel.

Pictures 3 to 10 are grave sites and walkways in Pere Lachaise Cemetery, including Jim Morrison's in pictures 7 and 8.
Picture 11 shows the place for ashes to be stored in the cemetery.