Today, it's a trip into the Panama rainforest in central Panama, to the Gamboa Rainforest, located right beside the Panama Canal and the Chagres River which flows into it. It includes a cable car ride up the hill to walk through the forest to an observation tour, a tour of plant, butterfly, fish and wildlife of the area, and a boat ride along the canal to what is called Monkey Island, which actually is a series of islands with up to four major species of monkeys in view.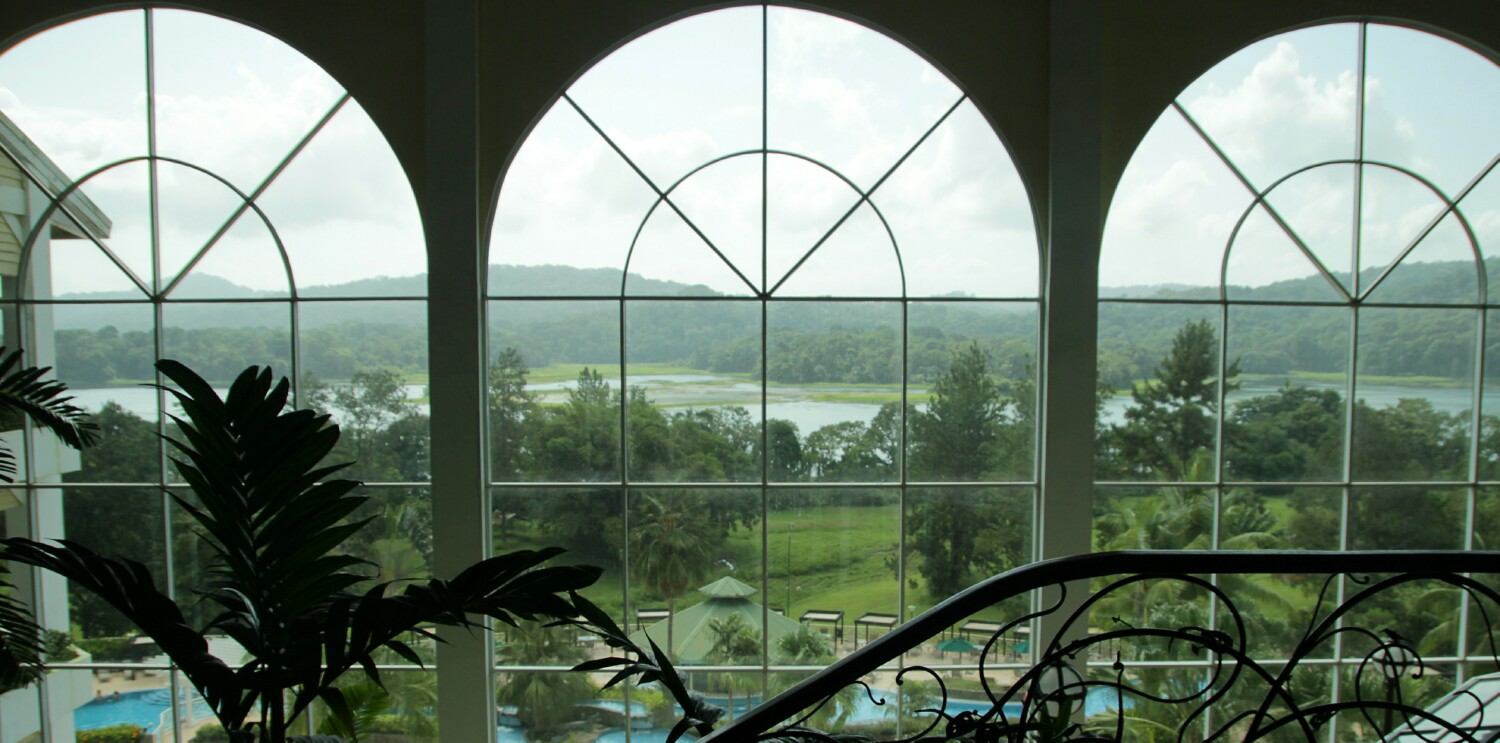 Above: View of the surrounding rainforest from the Gamboa Hotel.


Below: Pictures 1 to 3 show houses in Pedro Miguel and sites along the road to Gamboa.
Pictures 4 and 5 show the old bridge we crossed the Chagres River, by the Panama Canal, to get to Gamboa.
Pictures 6 to 10 show various views of Gamboa vacation homes and the Gamboa Hotel.