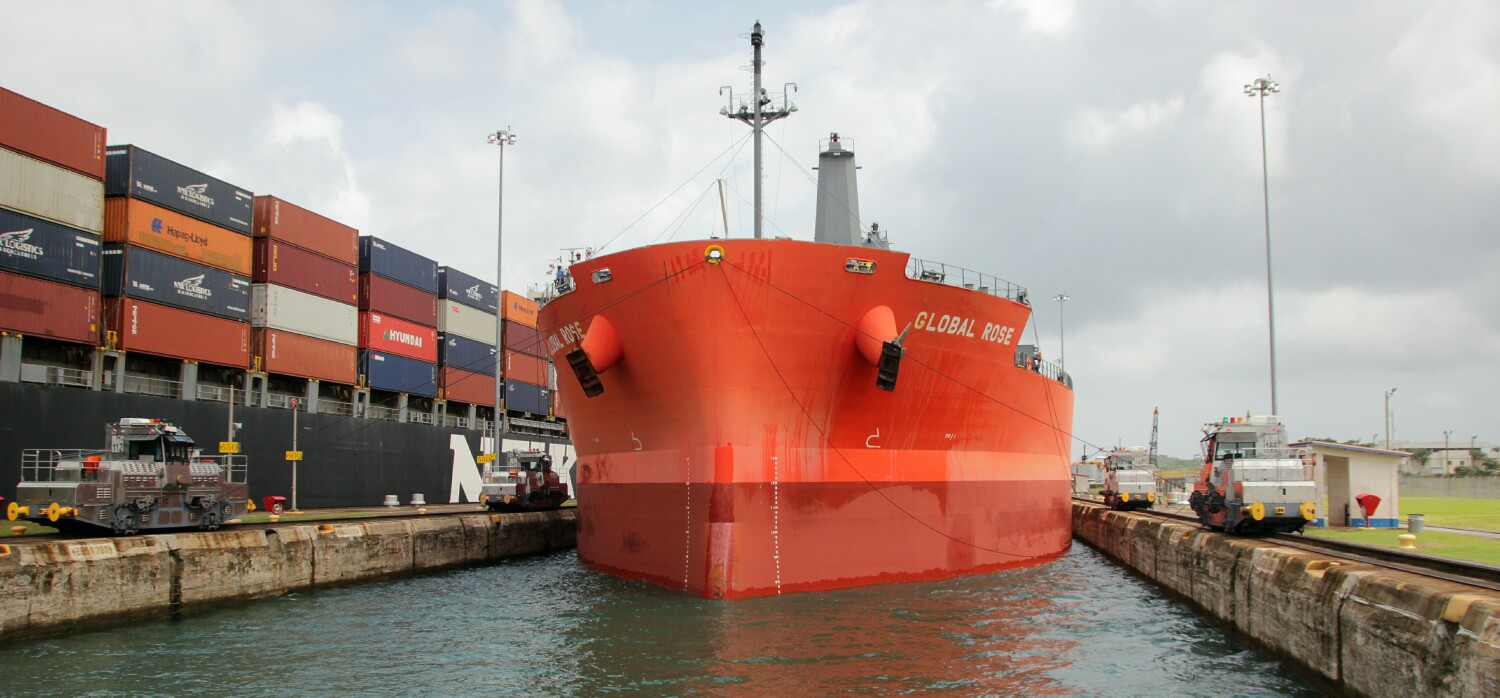 Above: The Global Rose is guided by the "mules", the four electric train cars.


Below: Pictures 1 and 2 show inside the Gatun Locks.
Pictures 4, 5 and 7 show our boat inside the second Gatun Lock, just beside the entrance to the Atlantic Ocean.
Picture 5 shows the yacht and a new boat accompanying us in the Gatun Lock, the Global Rose.
Pictures 6 and 8 show aboard the yacht in the second Lock.
Pictures 9 to 11 show fisheye views of the yacht, the side of the Lock and the Global Rose in the second Gatun Lock.