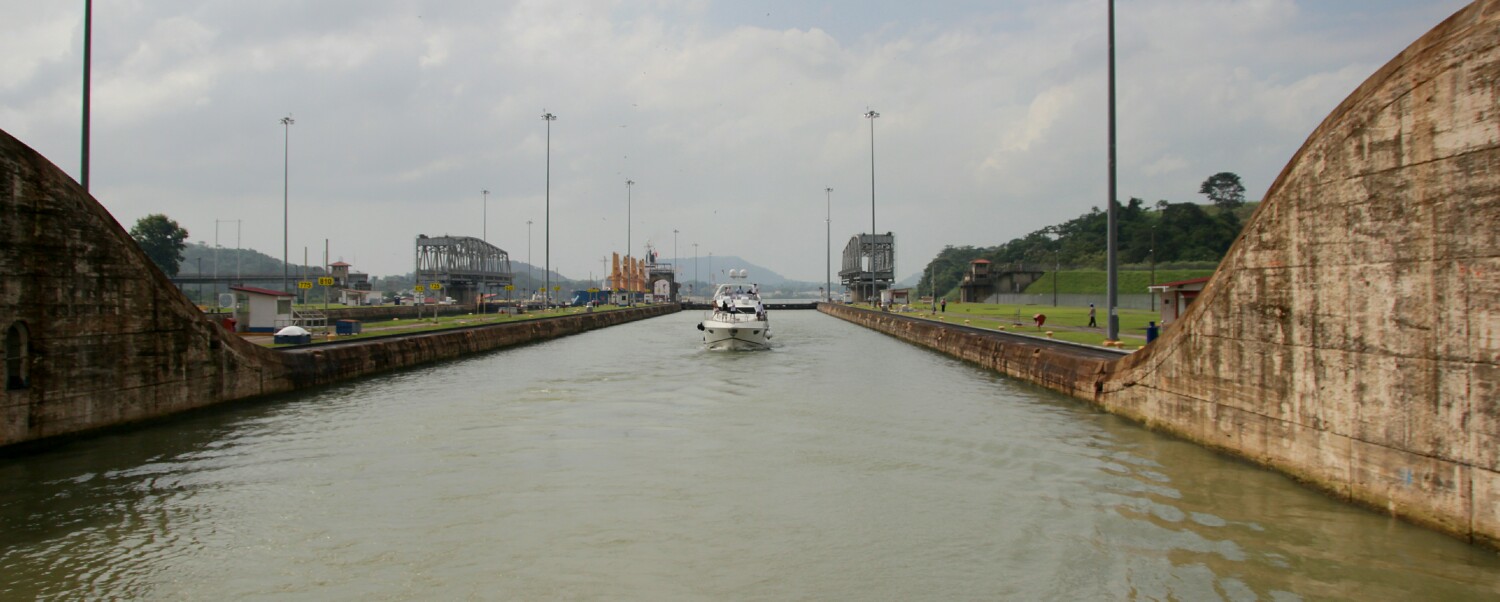 The yacht, going from the first lock to the second after the water rose in the first lock.



The Century Melody and the yacht leave the second Miraflores Lock.



The sides of the canal are layered, to help prevent landslides into the canal.



The Century Melody enters the Pedro Miguel Locks.