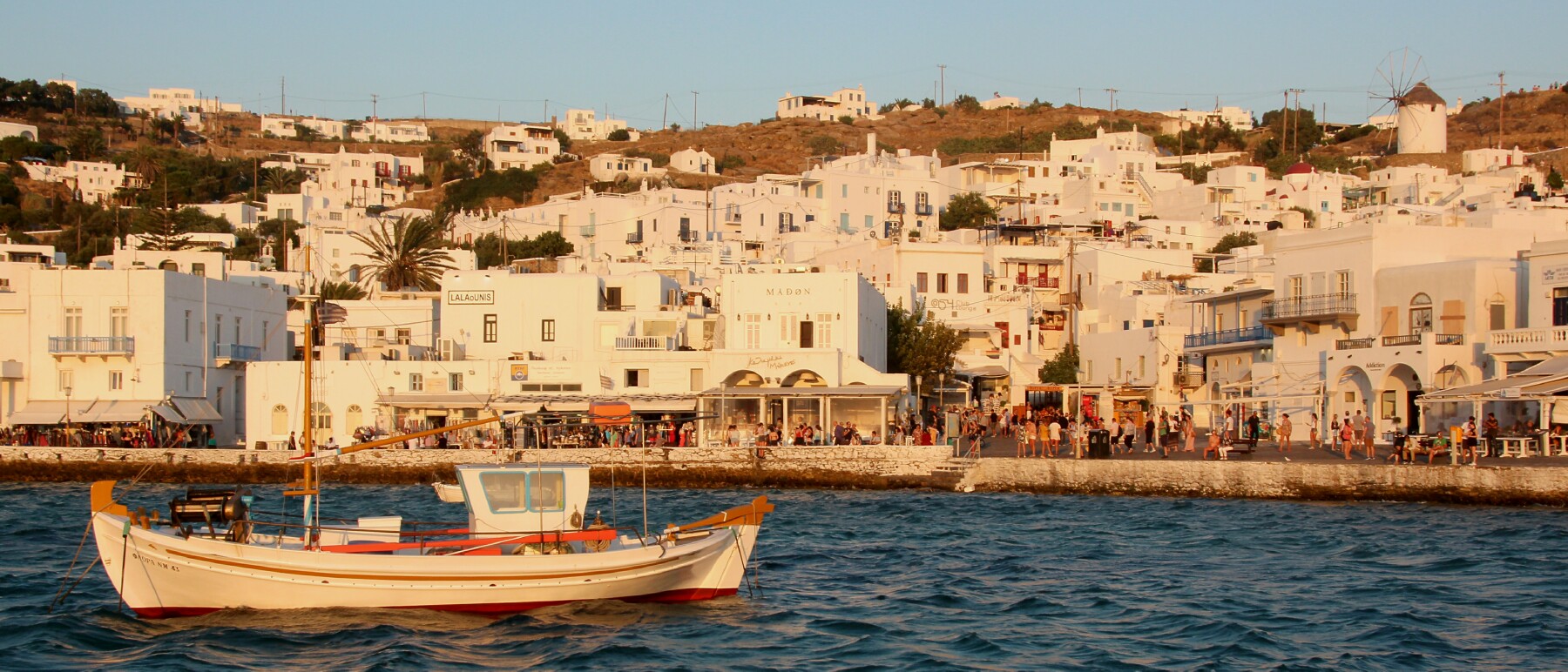 Above: Sunset view from the boat docks, by the Chora Bay and Akti Kambani walkway.


1 is Manto Mavrogenous Square, looking up the hillside to one of the windmills.

2 and 3 are views at sunset from the Panagia Paraportiani Church.

3 shows the tile entrance way in the House of the Dolphins.

4 to 7 are views along the walkways in Chora.

8 and 9 is the little chapel across from San Georgio Church.