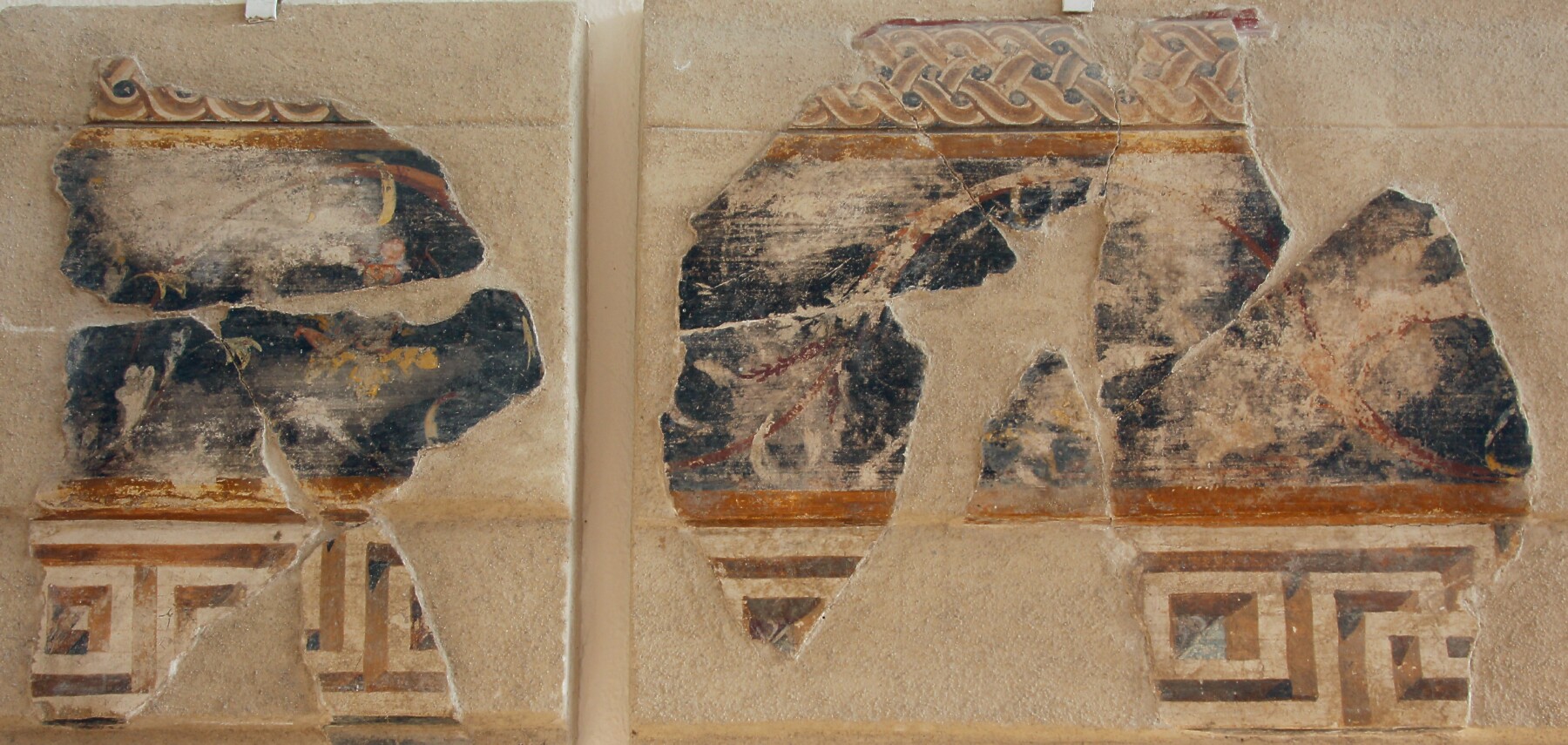 Above: Fresco fragments found in buildings in Delos, displayed in the museum at the site.


1 shows a view from the boat to Delos in the bay by Chora.

2 and 3 are marble and granite carvings along the Sacred Way, including the bust of Hermes in #3, Hermes in Greek mythology the son of Zeus and the Pleiad Maia, the second youngest of the Olympian gods (Dionysus youngest).

4 is a mosaic in the Delos Museum.

5 to 7 are statues and busts in the Delos Museum ... 5 a Syrian man, 1st century B.C., 6 Apollo trampling on Gaul's shield, 2nd century B.C., 7 Artemis, 2nd century B.C., 8

8 is an original Naxian Lion.

9 is a sphinx made in Paros from the 6th century B.C.