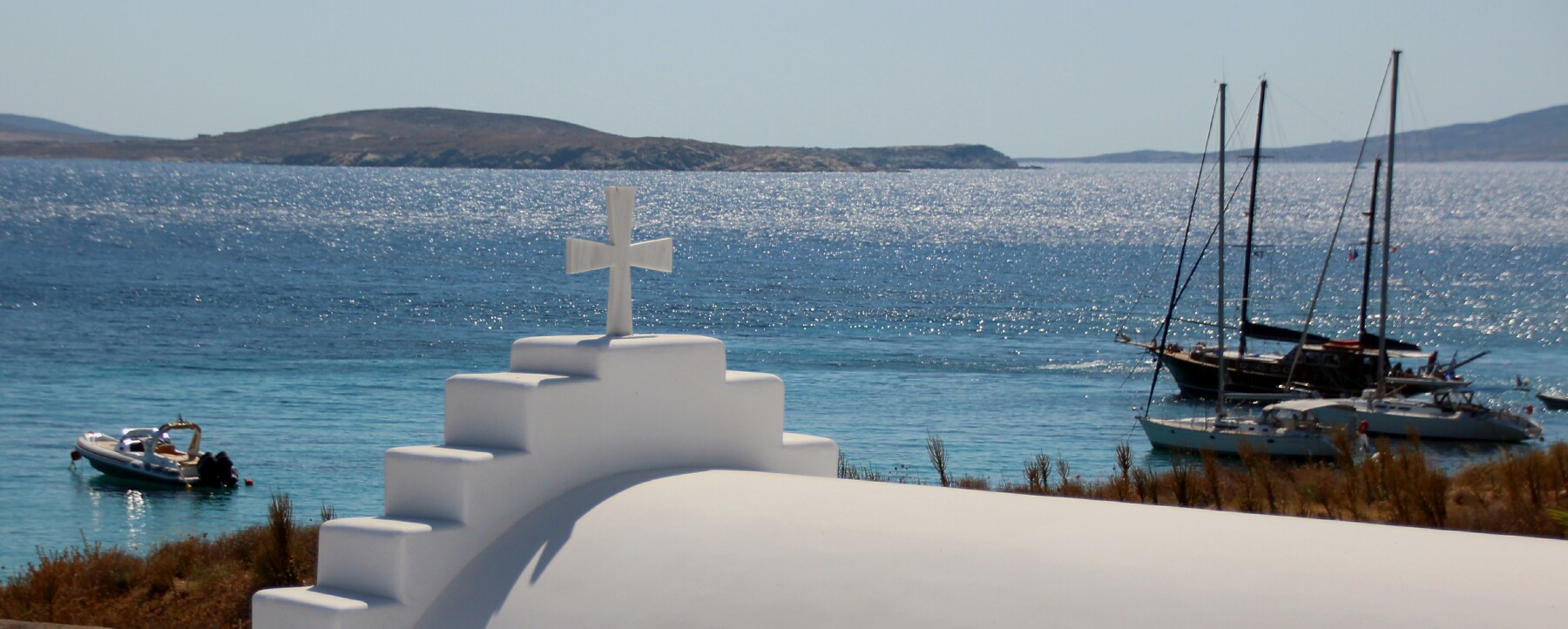 Above: The Agios Ioannis Beach and bay from my hotel.


1 to 3 are views walking back through Chora to the bus terminal (which is just an open square where buses fight traffic to turn around, park and then get out of town).

4 and 5 are from Ornos Beach on the way to my hotel.

6 and 7 are views near the hotel in Agios Ioannis.

8 and 9 is the pool for an afternoon swim and reading "We'll Always Have Casablanca" by Noah Isenberg.