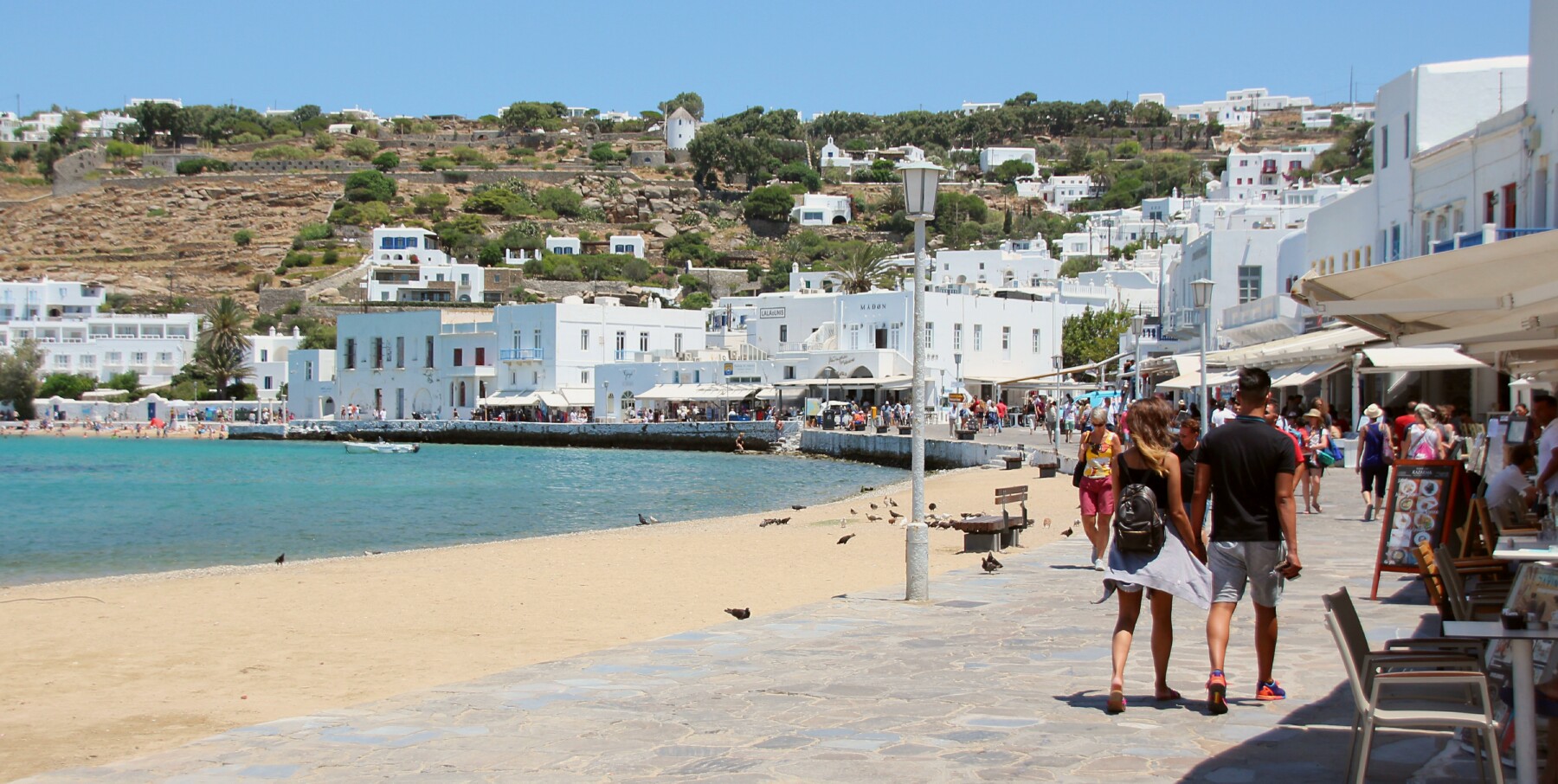 Above: Walking along the waterfront on Akti Kambani Street.


1 to 3 are more views by the five windmills.

4 and 5 are from the Virgin of St. Rosary, the only Catholic Church on the island.

6 and 7 are on the pathways of Chora.

8 to 10 are from probably the most famous church in Mykonos, Panagia Paraportian.