On Day 1 in Mykonos, our tour took the Sea Jet Champion 1 fast ferry to Mykonos, about a 2.5 hour ride. I arrived at the Manoulas Beach Hotel, the location for the film Shirley Valentine when they filmed in Mykonos, near the Agios Ioannis Beach. It was about 20 minutes outside of Mykonos Town (Chora). It was not the one listed on my original itineray which was near the popular Ornos Beach closer to town, but a better one for me - in a quiet location with two quite good beach restaurants, far away from the night life and noise Mykonos is known for. I took the bus into Mykonos Town (sometimes called Chora) to look around, including visiting the five windmills overlooking the town, a couple of churches and very winding paths through town that appear to be randomly placed and winding wherever the builders felt like it, but it's a pretty little town. Dinner was at the Hippie Fish restaurant on the beach, also where Shirley Valentine filmed, with sunset to end a lovely day.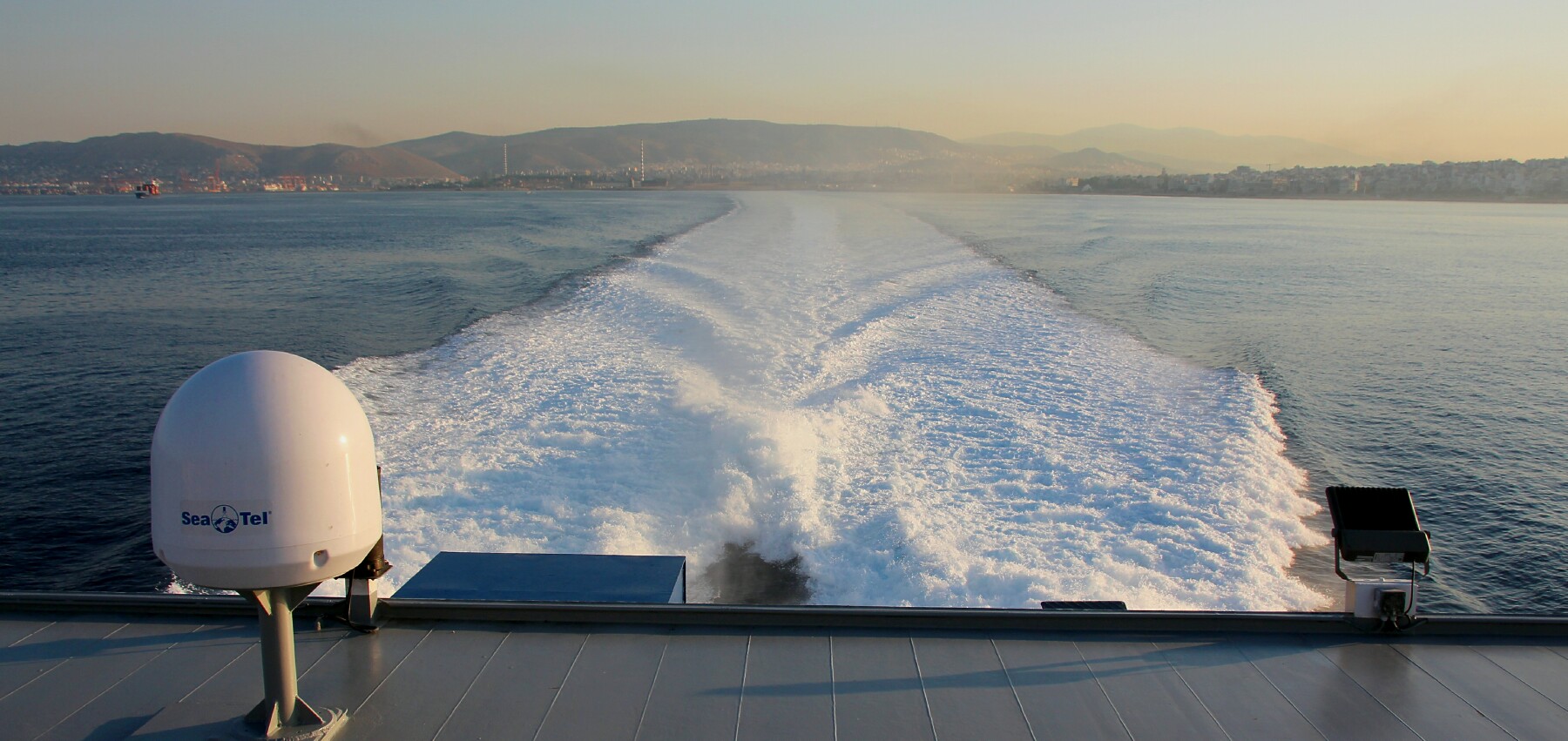 Above: The Sea Jet Champion 1 fast ferry leaves Athens, headed for Mykonos.


1 and 2 are views leaving Athens.

3 to 8 are views of islands on the way to Mykonos.

9 and 10 show the chaotic hordes of people leaving the ferry, others trying to get on, still others waiting for other boats, and then the Sea Jet we took.