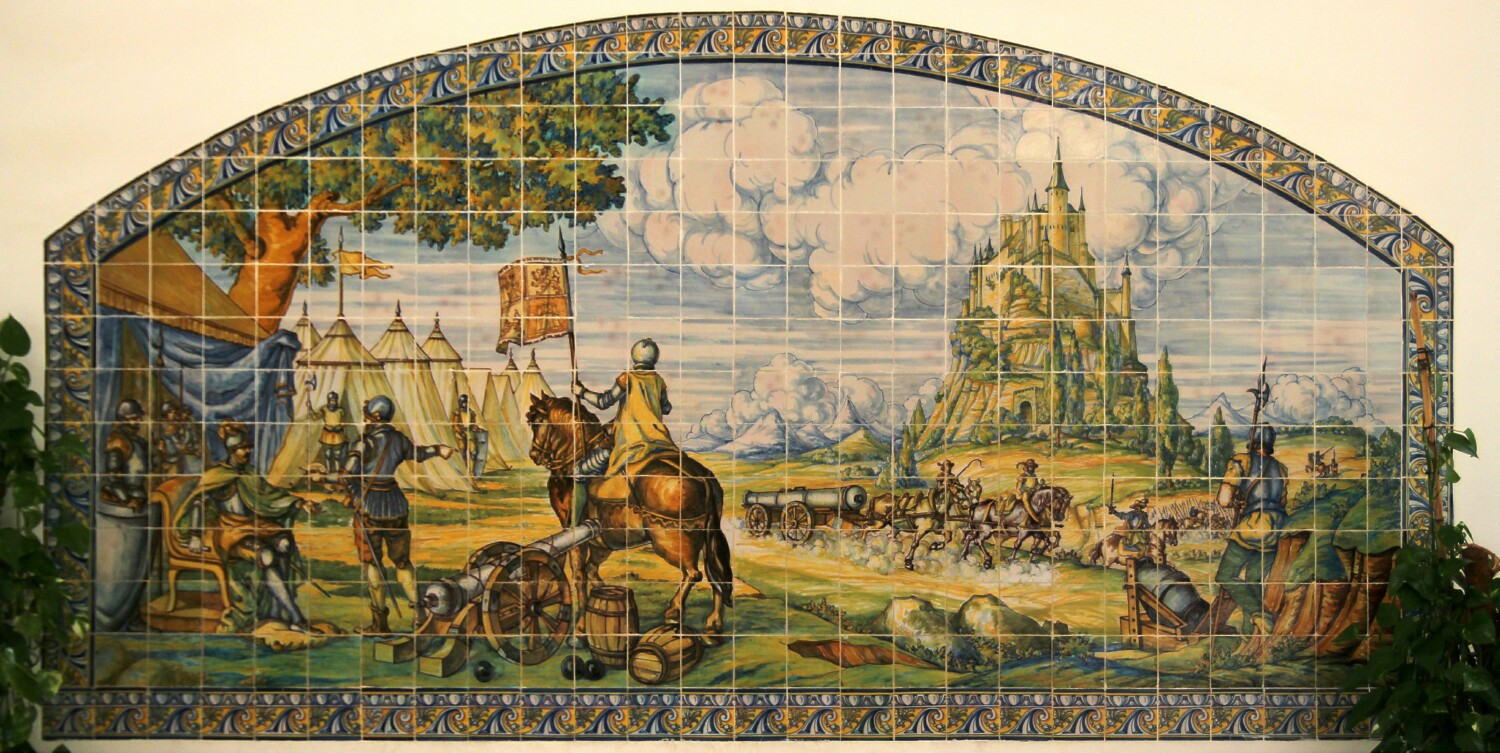 Above: A tile mural in a room on the grounds of the Alcazar.
Below: Pictures 1 to 3 is the choir area within the Cathedral.
Picture 8 is a tryptich painted by Flemish painter Ambrosius Benson in the 1500's.
Pictures 4 to 11 are views of the halls, statues and alter pieces within the Cathedral.