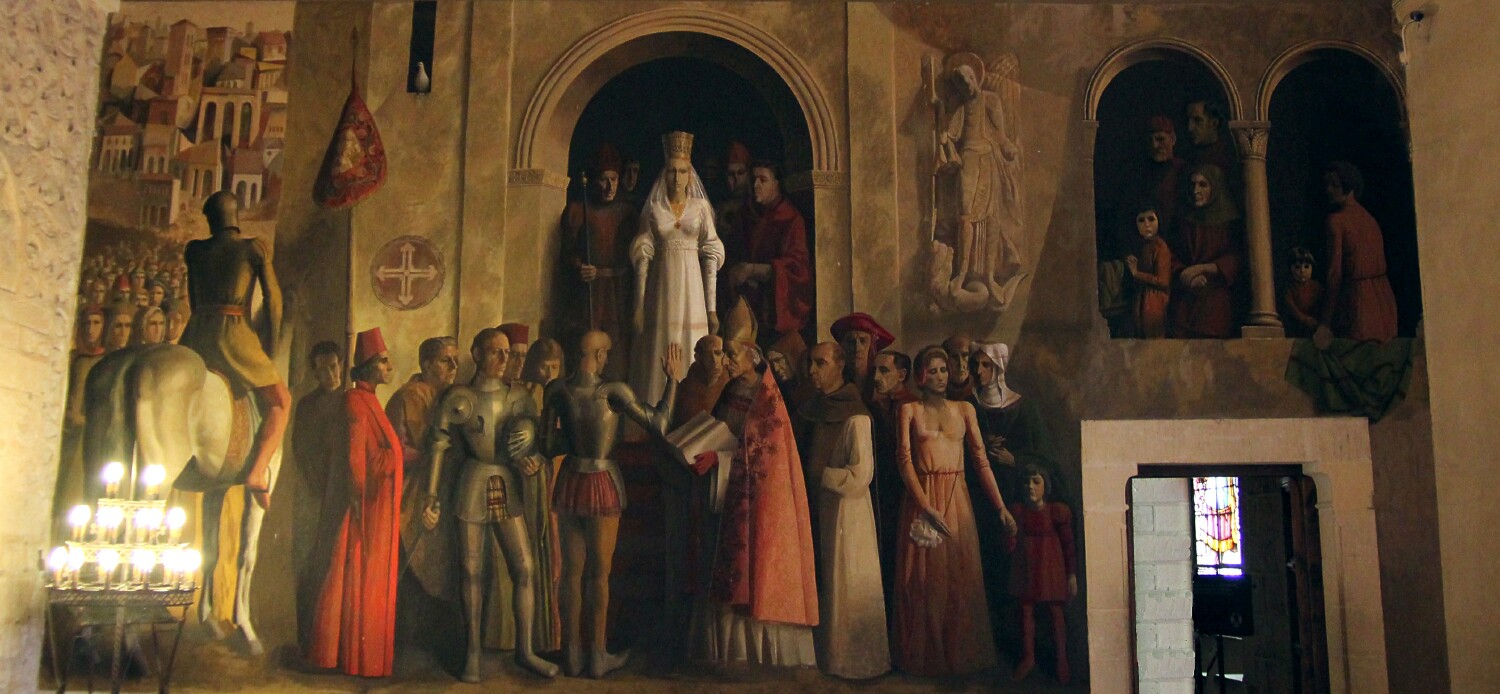 Above: A mural of Queen Isabel the Catholic, of her 1474 coronation as monarch of Castile and Leon in the Segovia main square.

Below: Picture 1 and are the front of the Alcazar of Segovia.
Pictures 3 and 4 are views in the Royal Waiting room in the Alcazar.
Pictures 5 and 6 are in the Alcazar's throne room, including the ceiling work.
Picture 8 is the mural of the 1474 coronation of Queen Isabel the Catholic.
Pictures 9 and 10 is the Royal Chamber of the King.