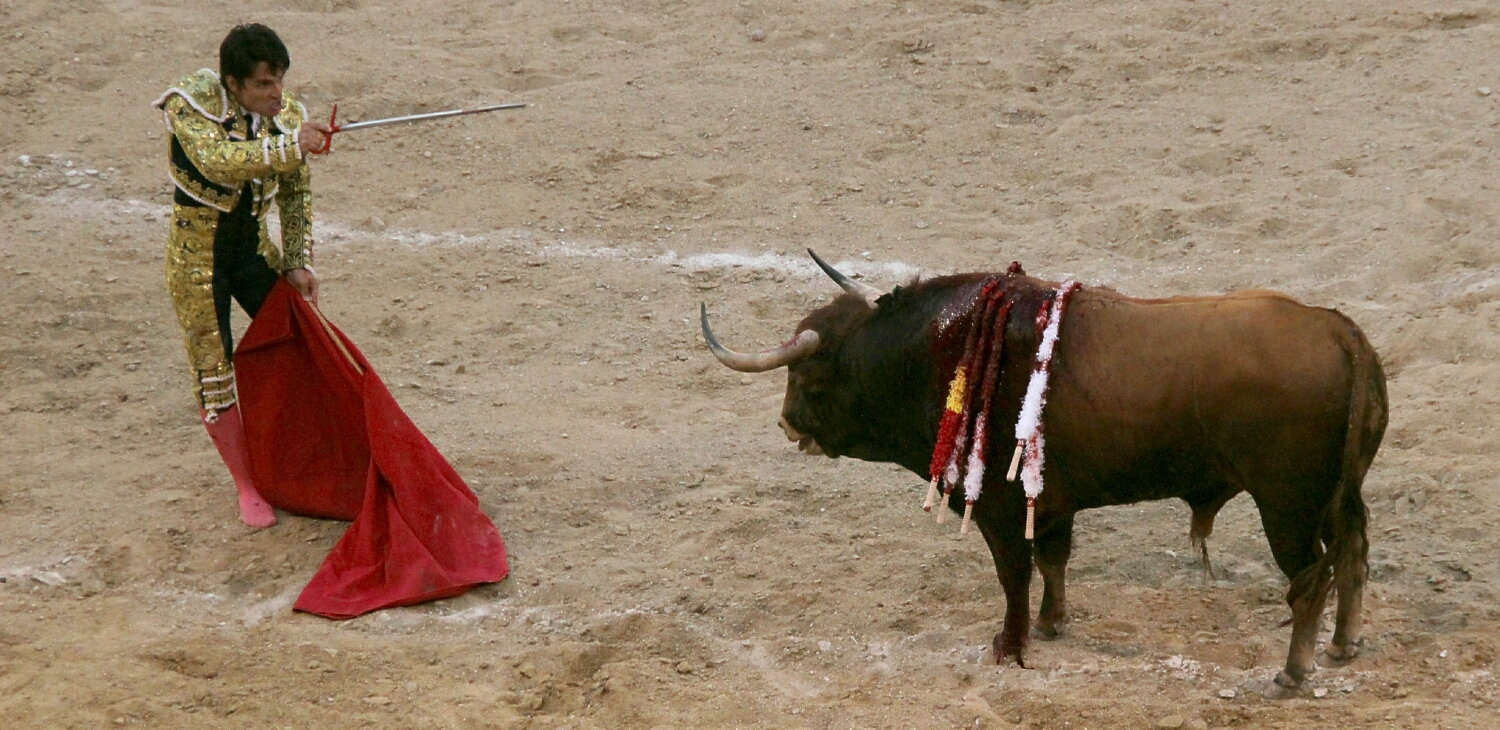 Above: A limping matador flashes anger and his sword during the 6th match, a few moments after the bull trampled him on his first sword attempt.
Below: Pictures 1 shows a bandilleros having a bit of trouble with the feisty bull.
Picture 2 shows the bull going back a second time at the picador, with no better results.
Pictures 3 shows the bull missing a slab of beef on his back, but upright and ready for more.
Pictures 4 to 6 show Stage 3 with the matador and the bull.
Pictures 7 to 9 show the matador flashing his sword, and then slipping and being trampled after an unsuccessful sword thrust.
Pictures 10 and 11 shows a successful takedown by the matador after his second sword attempt, and a drink of water (I think it's water) after his ordeal.
Pictures 12 and 13 show the front of the Plaza de Toros stadium.