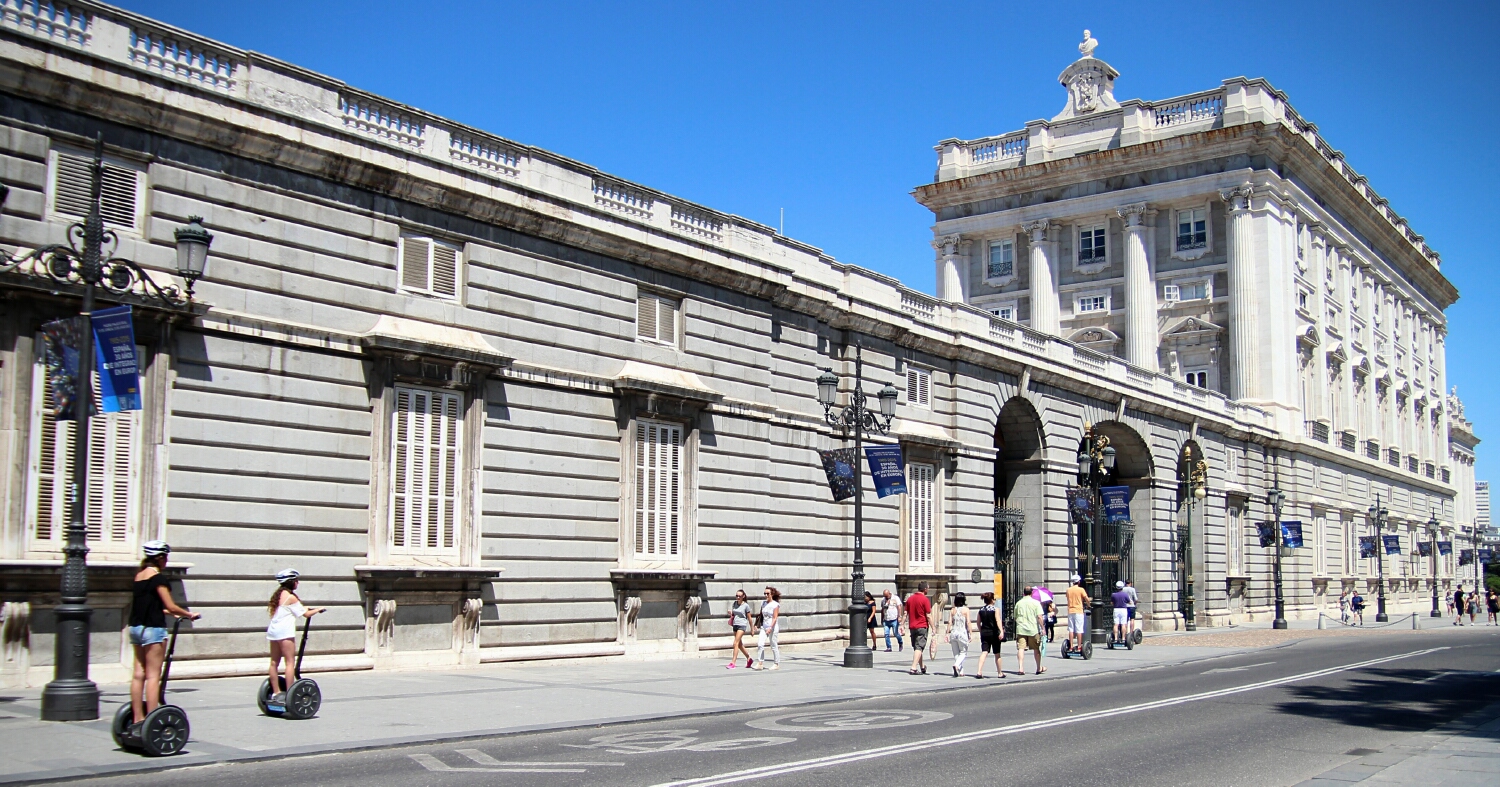 Above: The east side of the Spanish Royal Palace.

Below: Picture 1 is another view of the Grand Stairs into the Palace.
Pictures 2 and 3 are the private interior courtyard where the Royal Family could interact without being seen by the public.
Picture 5 features the Throne Room, where the King and/or Queen would receive guests and petitions from their subjects.
Picture 6 is again the Porcelain Room.
Pictures 7 and 8 is the massive Gala Dining Hall and ballroom, where up to 144 people can be seated for a nice intimate meal.
Picture 9 is the Royal Chapel.
Picture 10 is the Spanish Royal Crown.