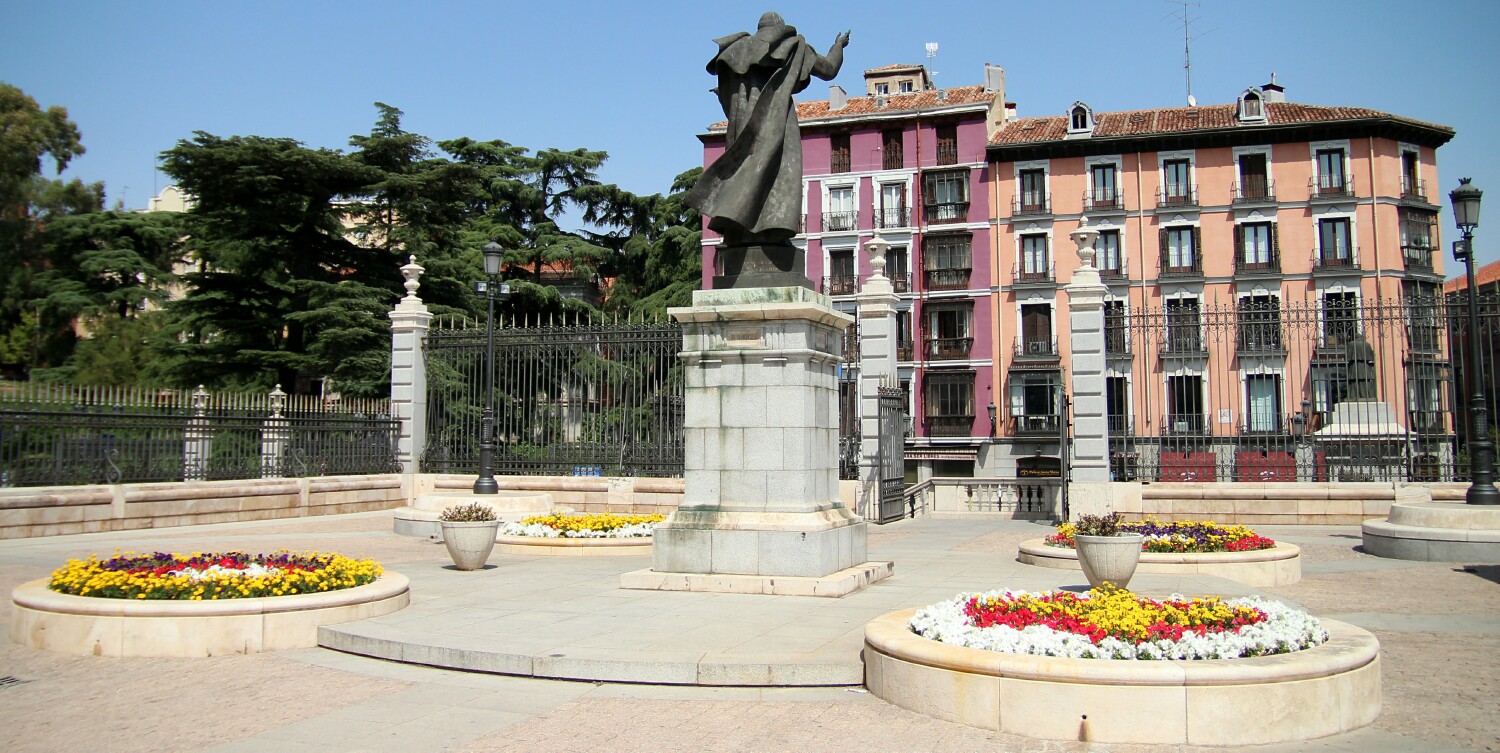 Above: The front of Catedral de Nuestra Senora de la Almudena (Almudena Cathedral), finished in 1995, 100 years after building began.
Below: Pictures 1 to 7 are in the Plaza Mayor, a pedestrian sqaure created in the 17th century with an equestrian statue of King Felipe (Phillip) III.
Pictures 8 to 11 are views around the Mercado de San Miguel, a market with fresh fruit and vegetables, fine wines, tapas (tapas are snack sized vittles,
such as Octopus on hard bread, which was quite excellent) and other exotic food items.
Pictures 12 to 14 are around the Madrid Town Hall, a 14th century structure which is now ceremonial. The front of the building features the Habsburg Crown.