On Day 7, I took a train from Barcelona to the mountain of Montserrat. It is the site of the Benedictine abbey "Santa Maria de Montserrat", which hosts the Virgin of Montserrat sanctuary and which is sometimes identified with the location of the Holy Grail in Arthurian myth (I did suffer some minor flesh wounds while walking the trail). The church part of the large monastery there, and is known for housing "Our Lady of Montserrat" or the Virgin of Montserrat, one of the black Madonnas of Europe, La Moreneta ("the little dark one"). The wooden statue has turned black over time due to candle smoke and exposure's effects on the statue's varnish. The legend is the statue was to have been carved in Jerusalem in the early days of the Church and hidden in a cave near Montserrat by the apostle Luke. It is more likely a Romanesque sculpture in wood carved in the late 12th century, as carbon dating puts it at about 800 years old, not 2000.

Besides the lovely little town and abbey, one can hike in two main directions. The first is down to the cave where the black Madonna carving was discovered, and there is a nice chapel near that cave. The second is upwards towards the top of the mountain, where four chapels (two pretty much destroyed) and there are various trails to the chapels.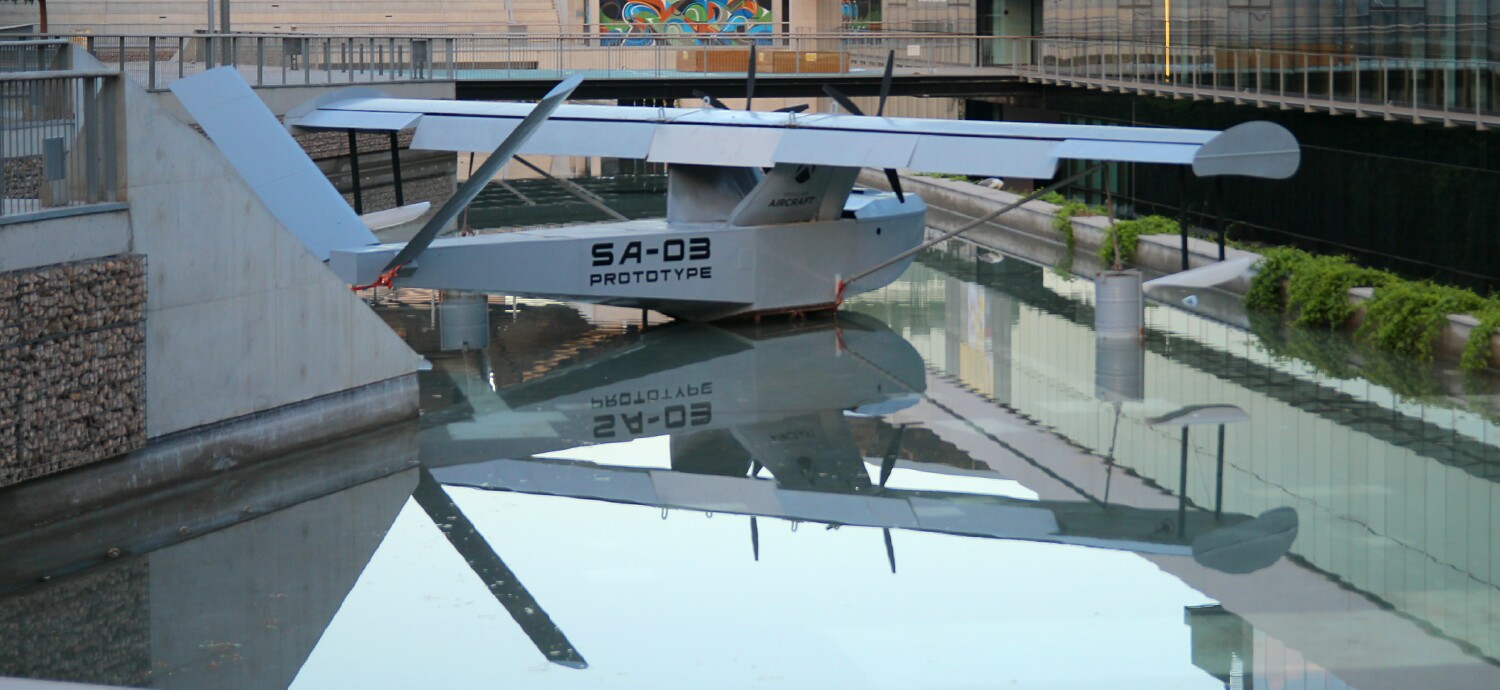 Above: A Spanish plane replica in the Glories area building housing the Museu Del Disseny (design museum).

Below: Picture 1 is the rear of Museu Del Disseny.
Pictures 2 and 3 are views from the train on the way to Montserrat.
Pictures 4 to 8 are views from the cable car station up to Montserrat Mountain.
Pictures 9 to 12 are views from the cable car while travelling upwards.