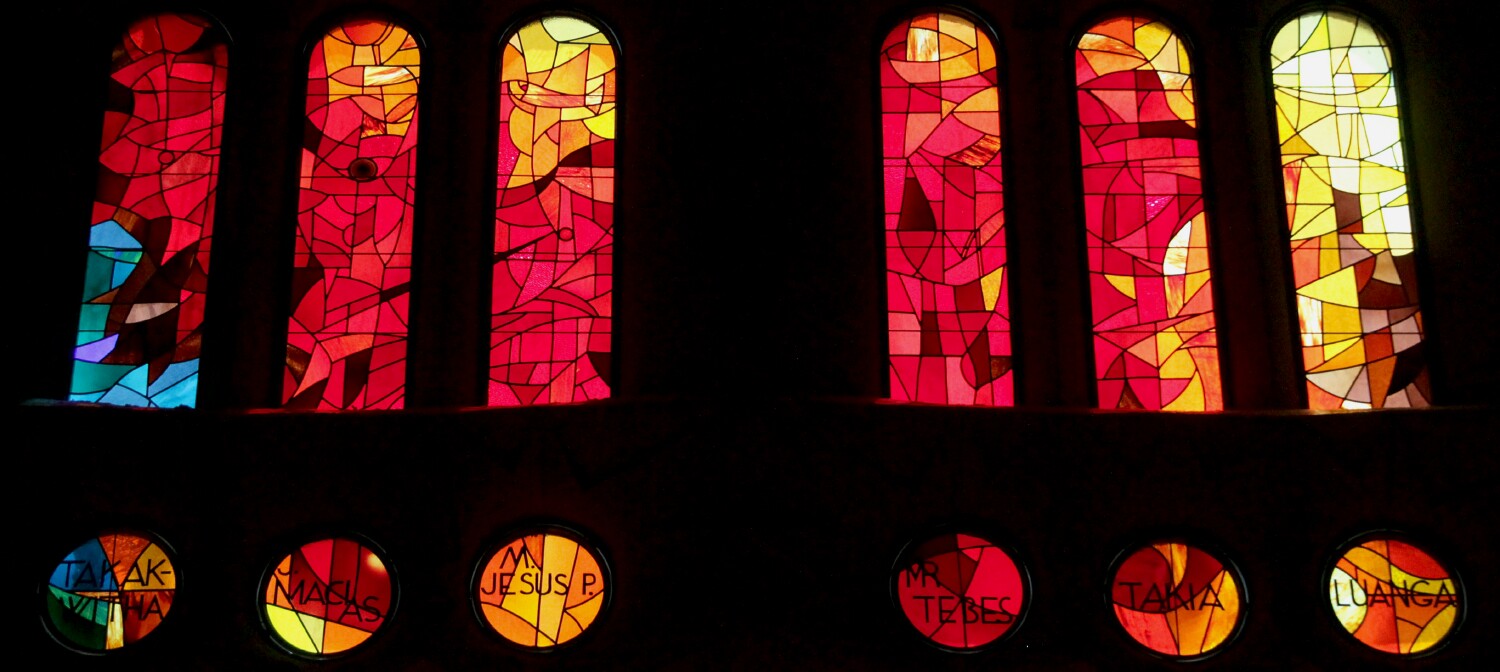 Above: Stained glass window detail on the western red/orange/yellow window side of the Basílica i Temple Expiatori de la Sagrada Família.

Below: Picture 1 is an individual confessional in Sagrada Família.
Pictures 3 to 6 show the alter area of the Basilica.
Picture 7 shows a statue based on the Passion of Christ at the western entrance (currently used as the exit) of Sagrada Família.
Pictures 8 and 9 show the Basilica eastern side lit up at night.





Touch a number to see a picture




















More Pages to Visit