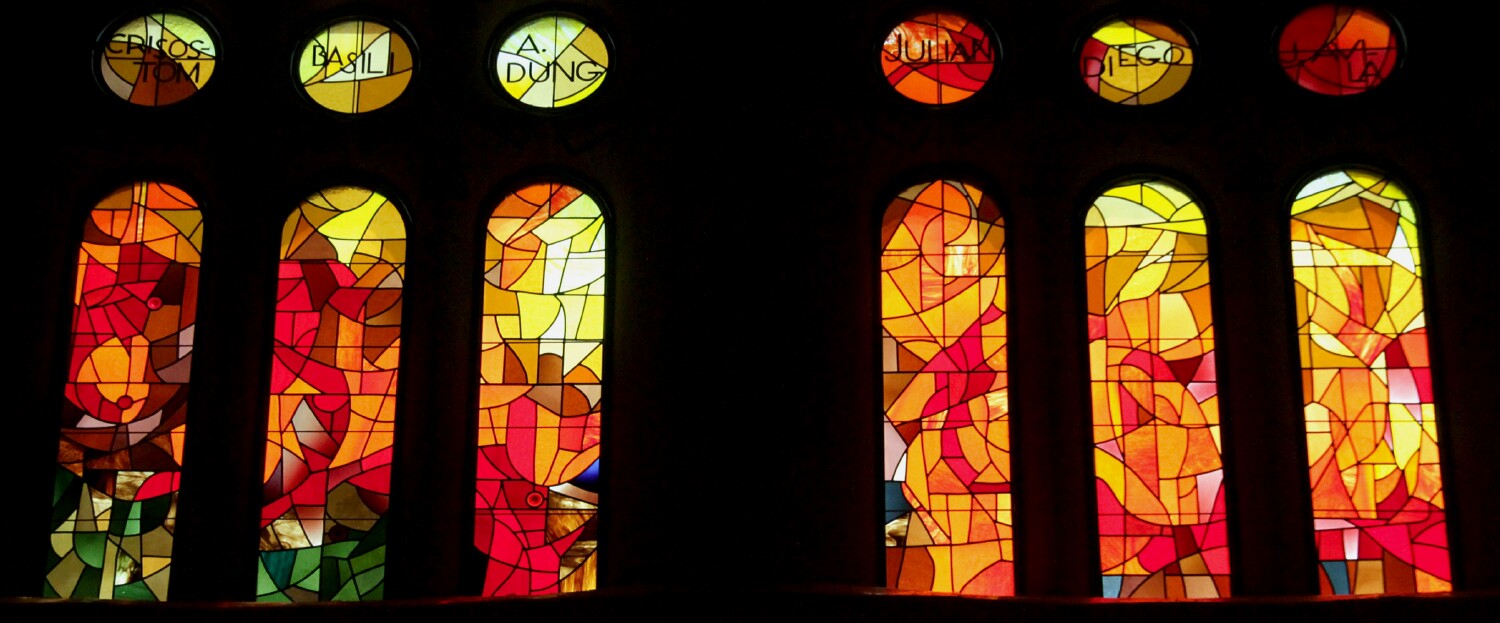 Above: Stained glass window detail on the western red/orange/yellow window side of the Basílica i Temple Expiatori de la Sagrada Família.

Below: Pictures 1 to 3 show the western stained glass wall of Sagrada Família.
Picture 4 is alter of the Basilica.
Picture 5 is a chapel below the main floor of Sagrada Família.
Pictures 6 to 8 show the beautiful light flowing into the Basilica by the western wall.
Pictures 9 to 12 show two blue/green details, and two red/orange/yellow details of stained glass.