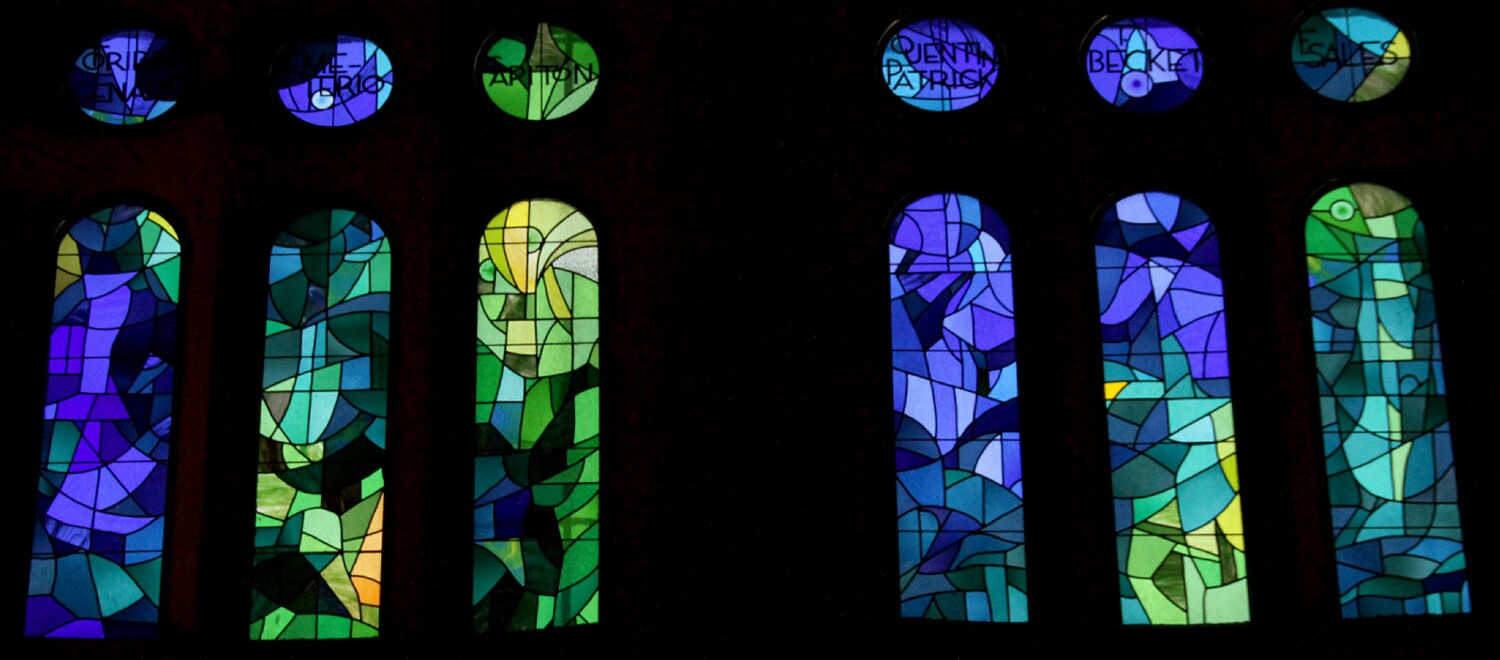 Above: Stained glass window detail on the eastern blue/green window side of the Basílica i Temple Expiatori de la Sagrada Família.

Below: Pictures 1 to 6 show the eastern entrance to Sagrada Família, with the Nativity Facade and many sculptures on it.
Pictures 7 and 8 show detail on the eastern entrance door.
Picture 9 show the inside of the western entrance and its Passion Facade.
Pictures 10 and 11 show the views of the main church to the alter and a bit of the roof.