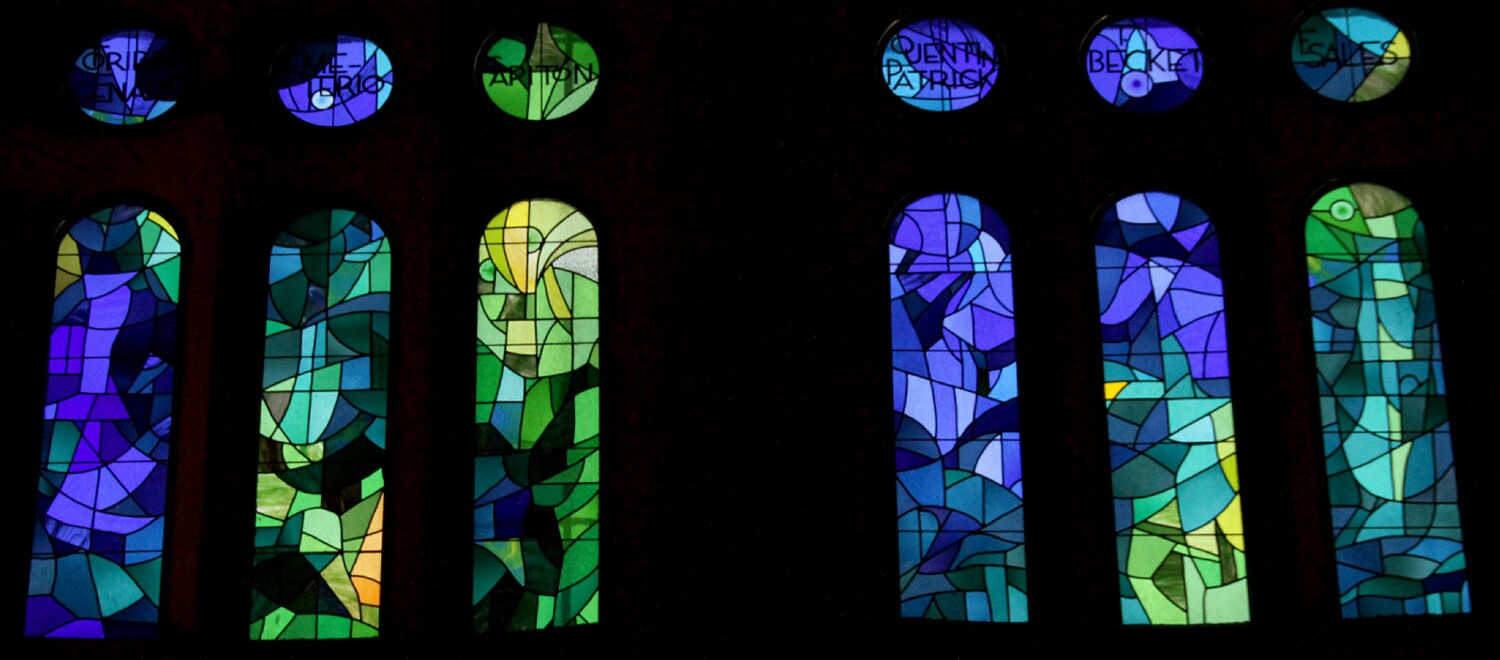 Above: Stained glass window detail on the eastern blue/green window side of the Basílica i Temple Expiatori de la Sagrada Família.

Below: Pictures 1 to 3 show the main eastern side of Sagrada Família, with picture 2 showing the cranes that have been edited out of future pictures.
Pictures 4 to 7 show detail and statues on the lower part of the eastern side of Sagrada Família.
Pictures 8 to 12 show the top of the eastern side steeples, featuring fruit and vegetables of Catalonia - Gaudi sought to incorporate nature in his buildings.