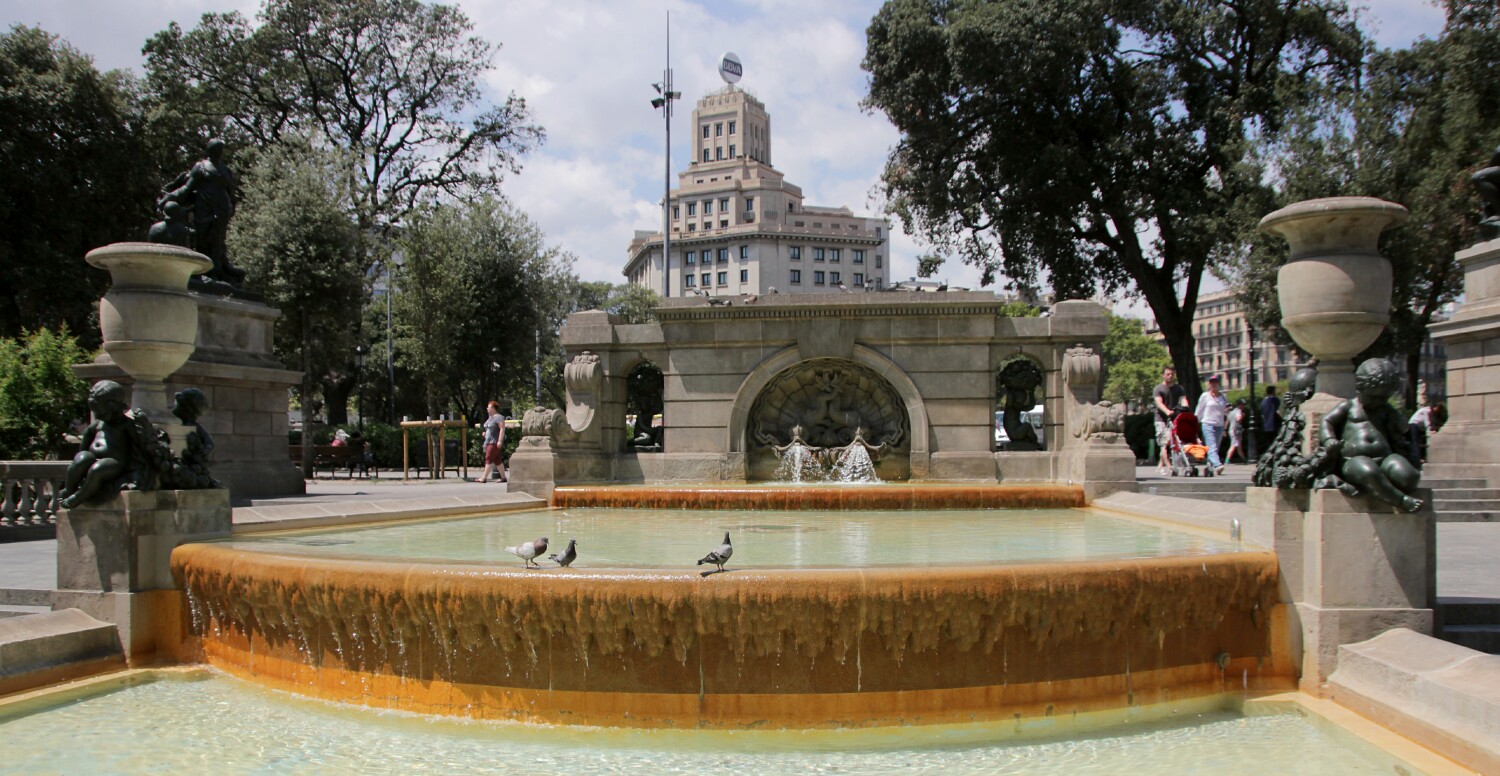 Above: A view of the southern fountain and pool in the Plaza de Catalunya.

Below: Pictures 1 to 3 shows the tile art on the top of water taps on Las Ramblas.
Pictures 4 to 6 show parts of Santa Maria del Pi, a gothic church completed in 1391.
Pictures 7 and 8 show street performers and the Barcelona City Hall.
Picture 9 shows a view of the Barcelona Cathderal, completed in 1448.
Picture 10 is the entrance to the Glories, a shopping mall and food market near my hotel.