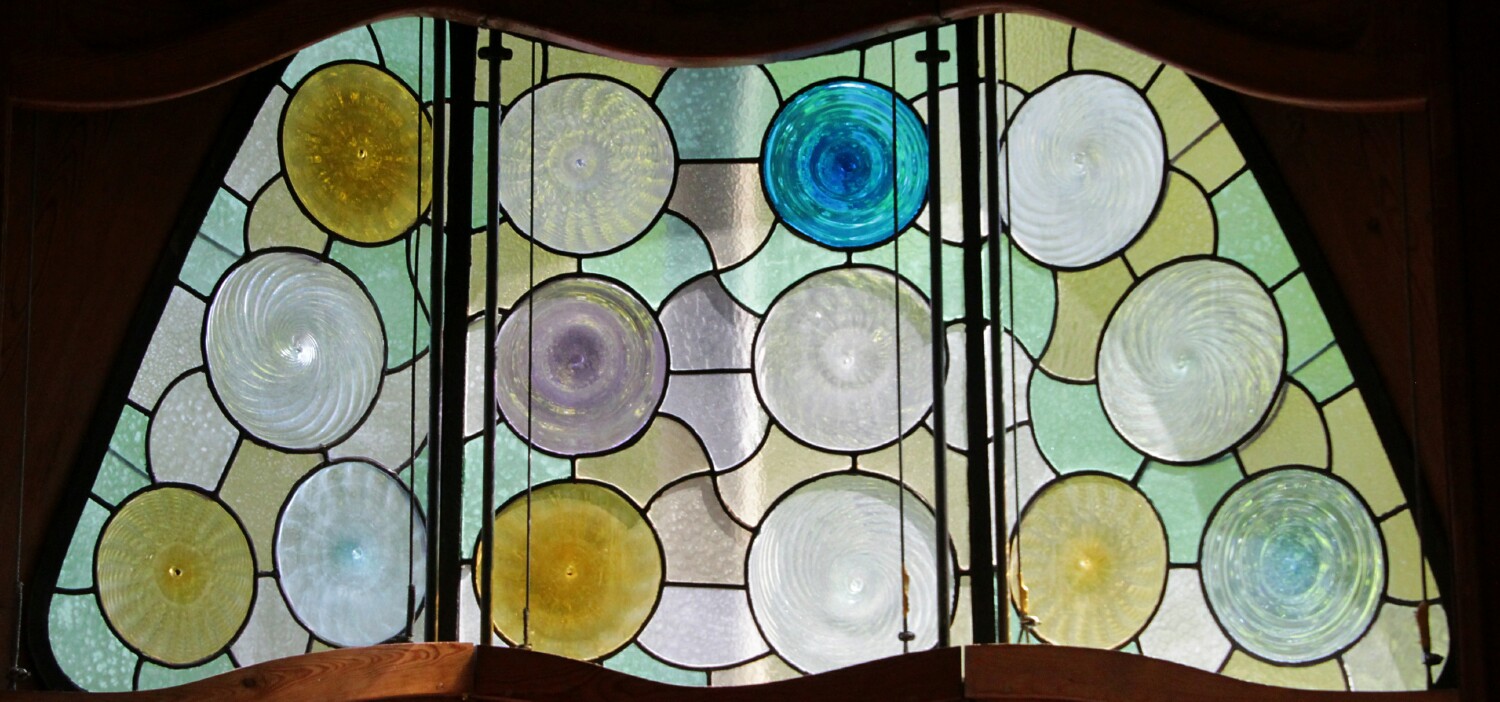 Above: Gaudi designed window frame and fancy glasswork in the window above the door to a balcony in the Casa Batlló.

Below: Picture 1 and 2 are interior views in Casa Batlló.
Pictures 3 to 7 are views on the back balcony/courtyard of Casa Batlló.
Picture 8 contains my signature and that of another famous celebrity.
Pictures 9 to 11 are more interior views, including the ventillation system in the attic, where servants did the laundry.