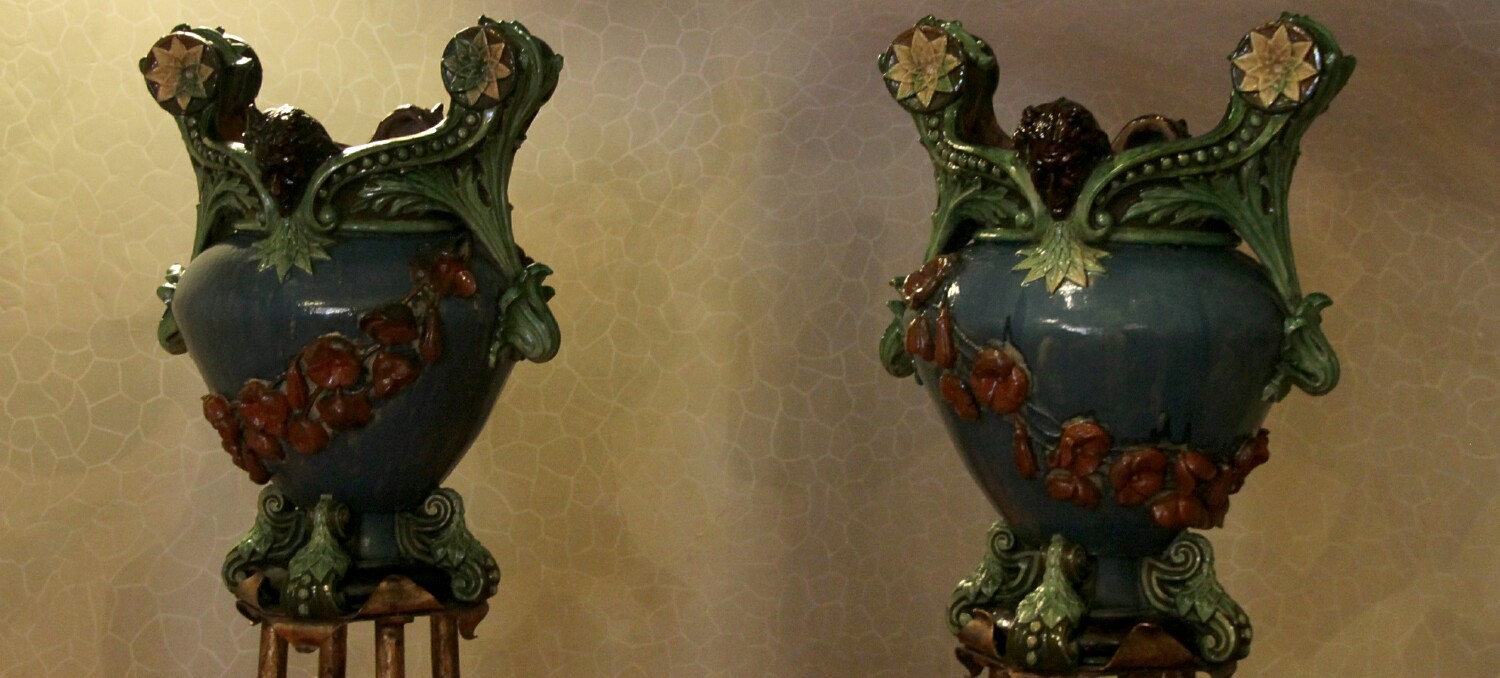 Above: Two unique urns decorating the entrance by the stairwell up to the main floor of the Gaudi-designed Casa Batlló.

Below: Pictures 1 and 2 show the modernisme styled streetlight and the bike lane (and sometimes even car lane) on the sidewalk area.
Pictures 3 to 7 show the Casa Batlló, and the parts of the front face of the building
Pictures 8 to 10 are from the Casa Amatller building right beside the Casa Batlló.
Pictures 11 and 12 show the entrance area and stairwell of Casa Batlló.





Touch a number to see a picture


























More Pages to Visit