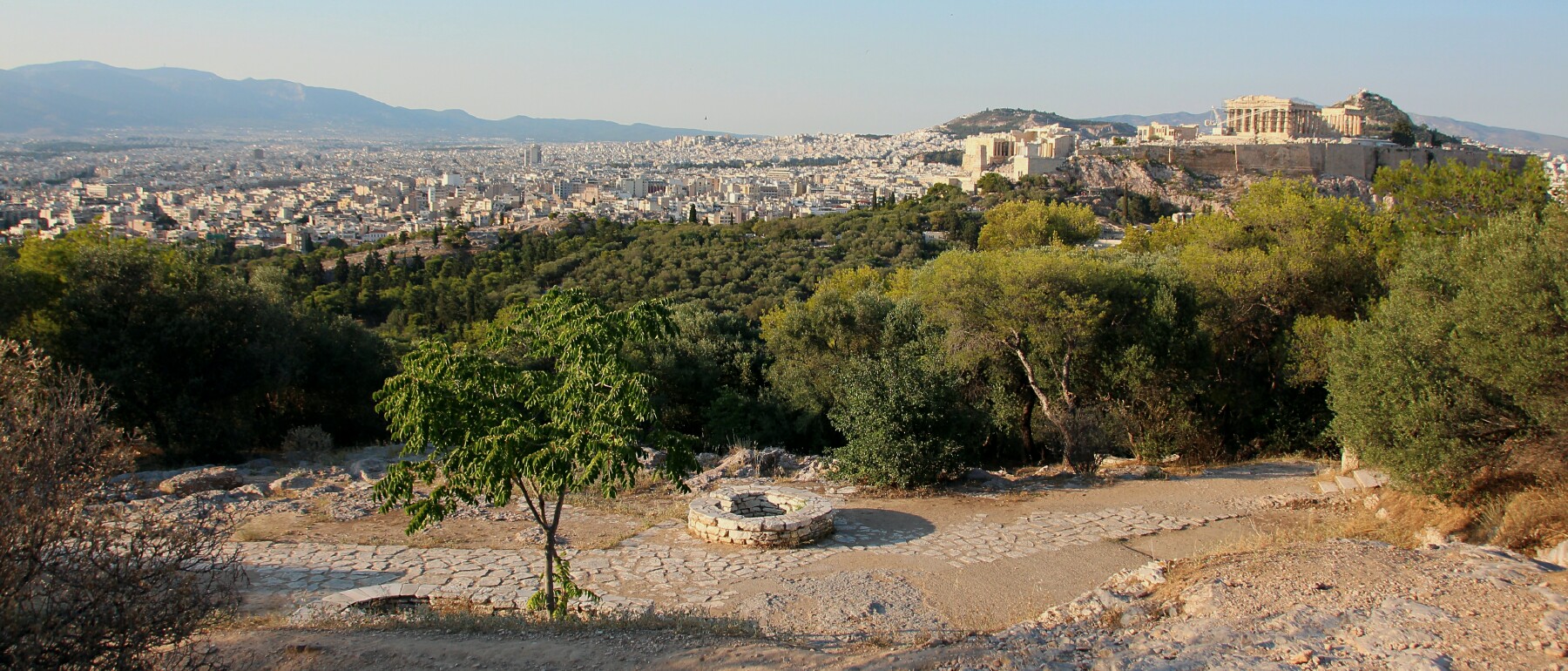 Above: The view of Athens and the Acropolis from Filopappou Hill near sunset.


1 is the Church of the Holy Apostle Philip, built in 1866 on the remains of a destroyed 9th century church.

2 to 6 are views inside the Athens Cathedral.

7 shows a view within the Plaka district.

8 is a statue along Dionysiou Areopagitou road.

9 and 10 show the Philopappos Monument and the path up the hill to it, an ancient Greek mausoleum/monument dedicated to Gaius Julius Antiochus Epiphanes Philopappos, 65–116 A.D.