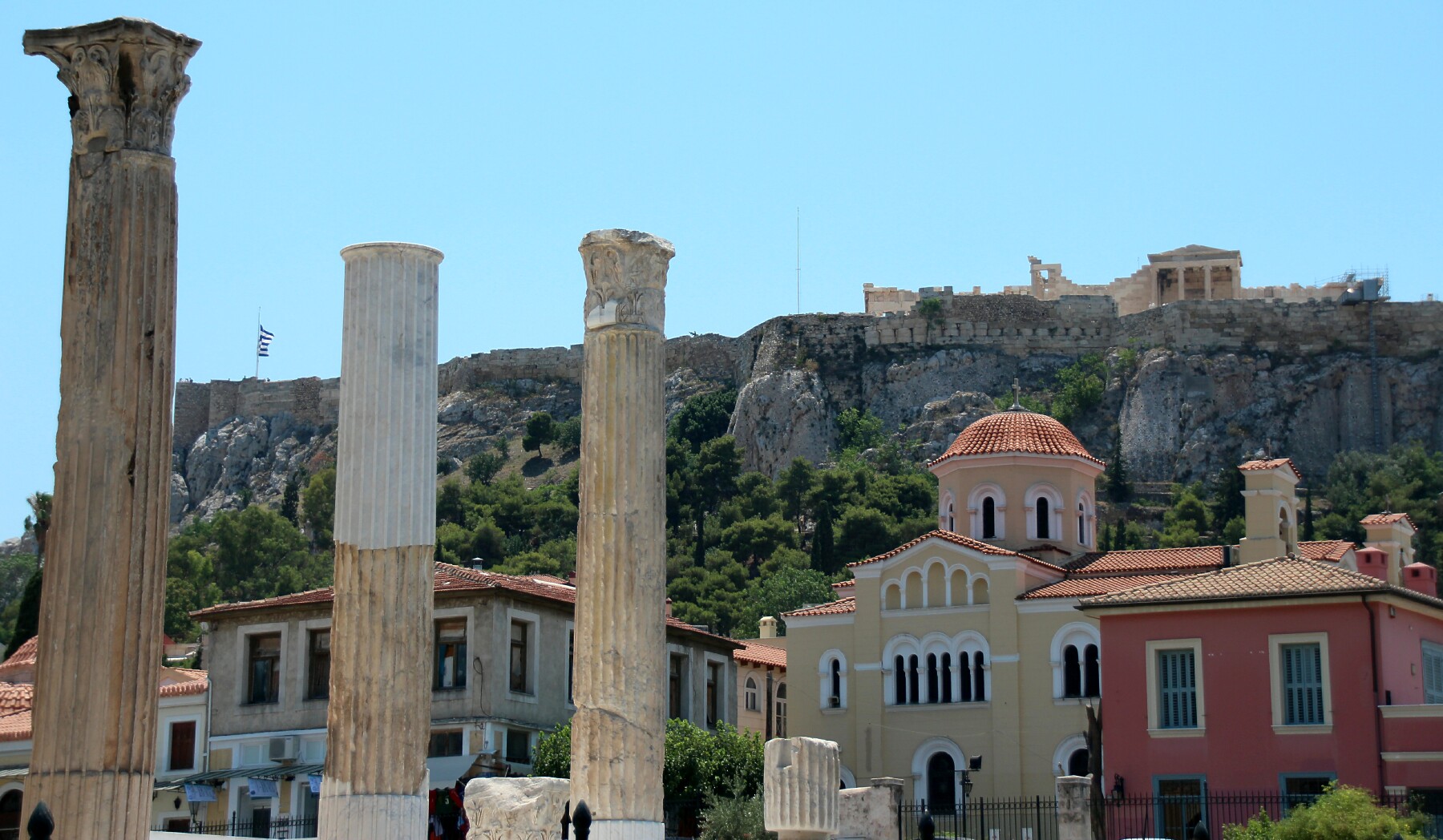 Above: A view towards the Acropolis by the Library of Hadrian.


1 is the hotel room at the Polis Grand Hotel.

2 is on the walk to the historical area, on lovely marble sidewalks.

3 and 4 are views of the interior of the Church of Ayia Paraskevi.

5 shows the Acropolis in the background.

6 is an old stone carving at the Library of Hadrian.

7 and 8 shows the Ancient Agora, a large public square begun in the 5th century B.C., receiving its final form in the 2nd century A.D.
Here is the 7 Stoa of the Giants and 8 underground (but visible) water system used in the Agora.




Touch a number to see a picture


















More Pages to Visit